EcoFlow Home Backup Kit: Transfer Switch
EcoFlow Home Backup Kit: Transfer Switch
EcoFlow Home Backup Kit: Transfer Switch
The Home Backup Kit is a Reliance Controls Pro Tran® 2 Series 30-Amp, 6-Circuit Manual Transfer Switch with a L14-30/L5-30 power inlet and wattmeters. Integrating with the EcoFlow DELTA Pro, DELTA Max, or DELTA 2, secure your home backup power with a simple, safe and sustainable set up by working with a licensed electrician and selecting up to 6 circuits from your breaker panel.
Be prepared for any outages
Stay ahead of the game, bring warmth and security to your family. Selecting up to 6 circuits such as fridge, garage door, outlets in main living areas, light switches, etc. Recommended to pair with DELTA Pro portable power station for power security.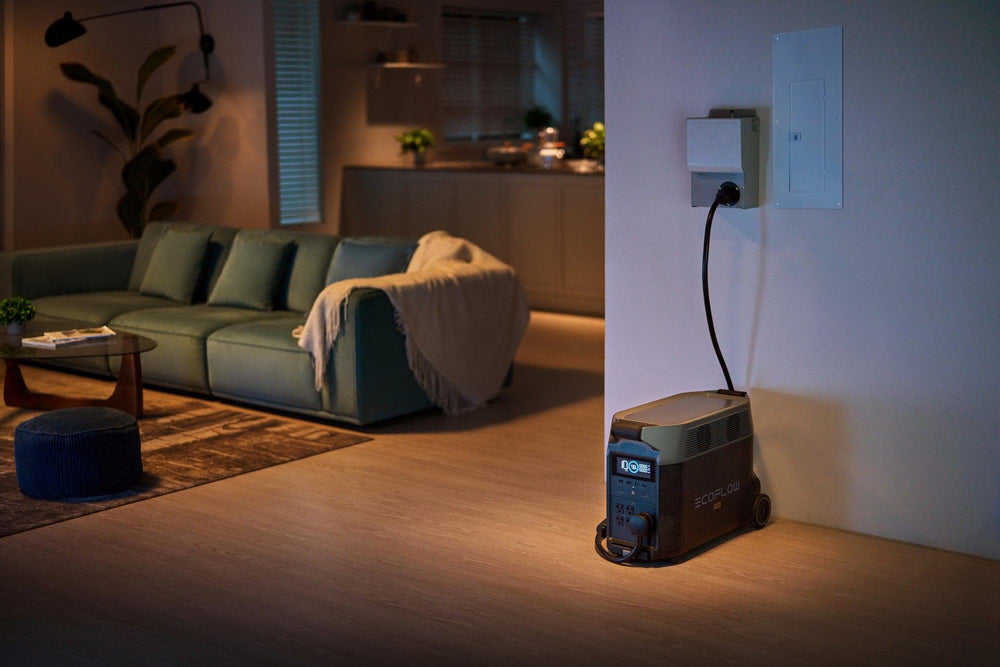 Plug and play home backup power
Customize a simple, reliable and sustainable home backup system to keep your essential circuits running when a blackout hits. Ensure peace of mind with the easily integrated whole-home backup kit: DELTA Pro, Transfer Switch, and Power Cord.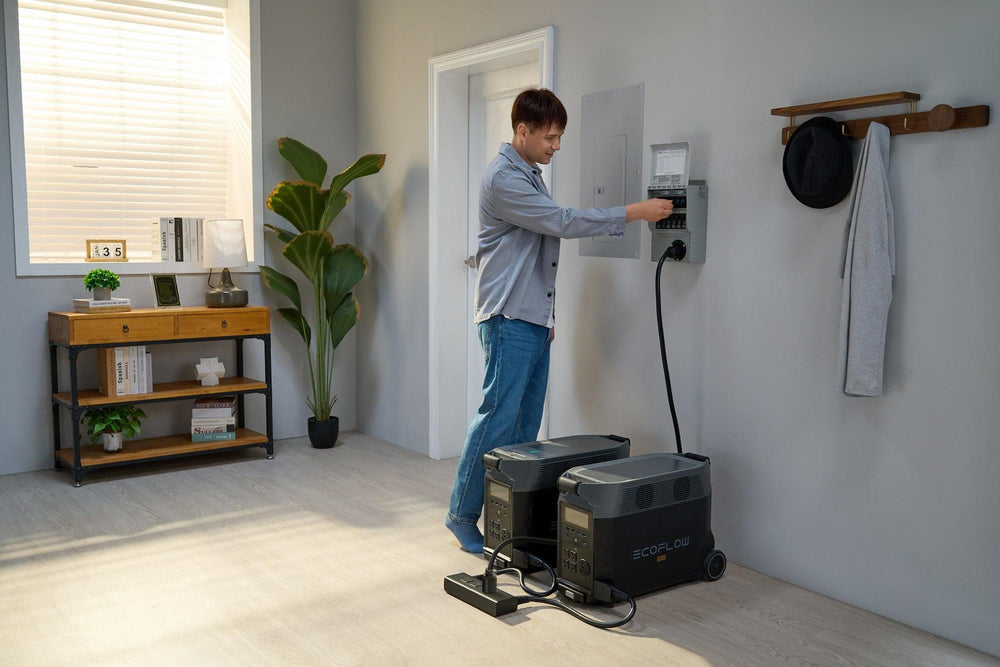 Secure your electronics with safe backup power
With cULus 1008 Listed, protect your appliances with a safe and trustworthy solution. It's suitable for use with any UL listed 1" interchangeable circuit breaker. Easy to reconfigure in the field for multiple double-pole circuits, if needed. Includes a swing-up protective cover which provides a finished appearance.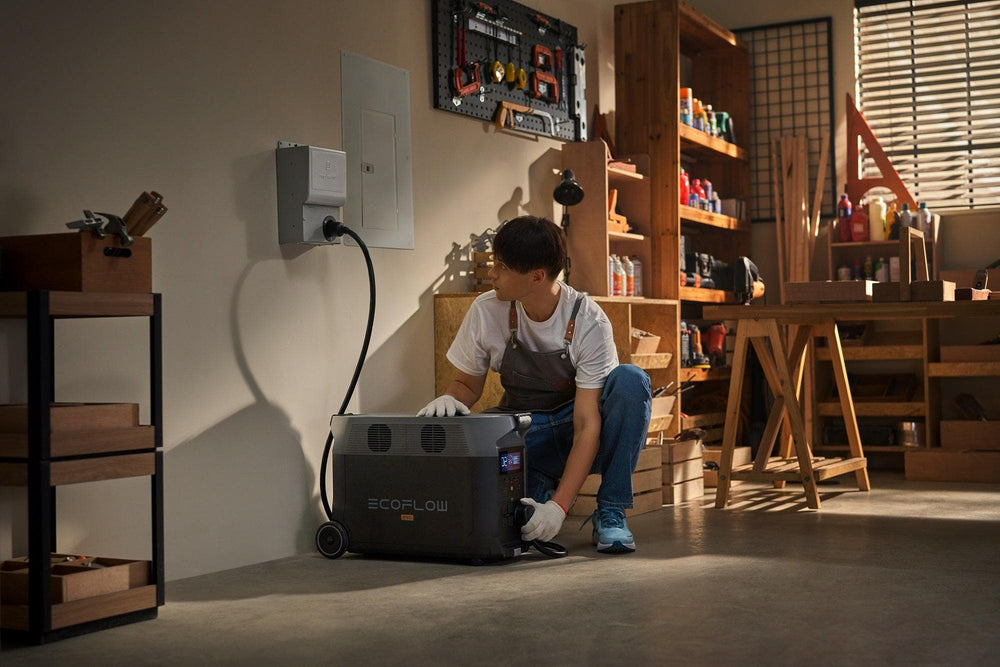 Clean & silent power alternative.
Replace noisy, smoky generators with a silent and fume-free portable home battery solution. Unlike gas generators, these batteries are flexible to use both outdoors and indoors to run all your essentials during a blackout. And, with the help of solar energy, they can easily be recharged during an extended outage.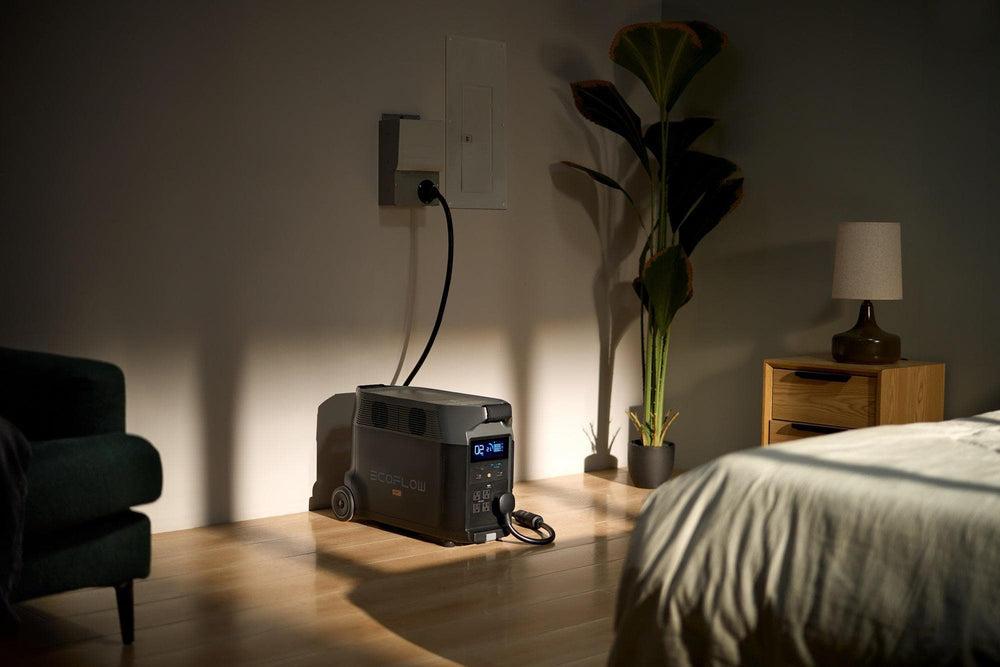 Note: To power your home circuit with the Starter Kit (DELTA Pro), you will need a TT30P to L5-30R power cord to hook up your DELTA Pro to the transfer switch. However, if you are using the Advanced Kit (2 x DELTA Pros + Double Voltage Hub), you will need a L14-30R to L14-30P power cord.
Specs - Transfer Switch 306A1 -125V
Shipping Weight (lbs.)
10.92 (Transfer Switch only)
Circuit Breaker Protection
Specs - Transfer Switch 306A - 250V
Shipping Weight (lbs.)
10.92(Transfer Switch only)
Circuit Breaker Protection