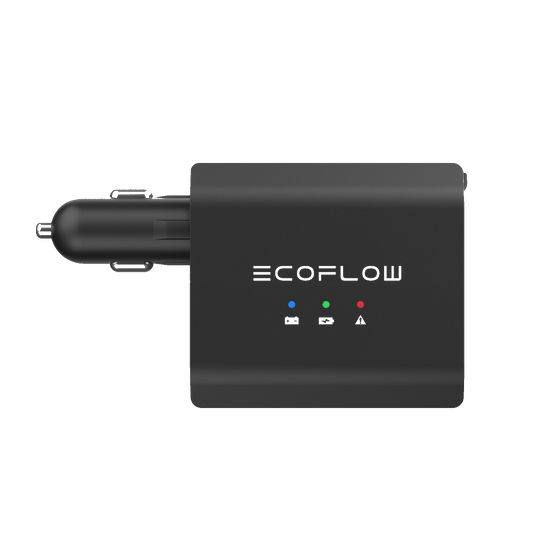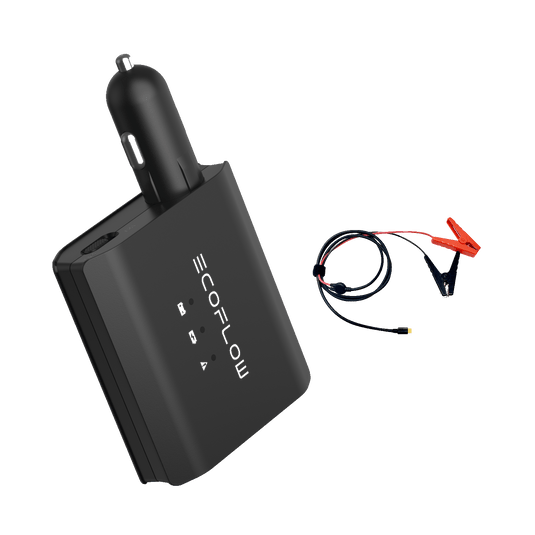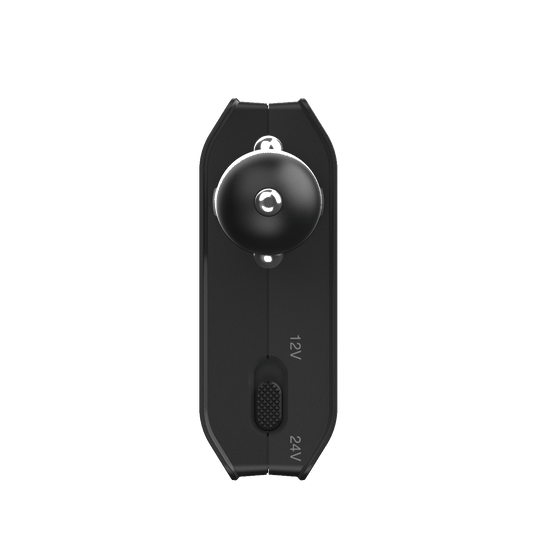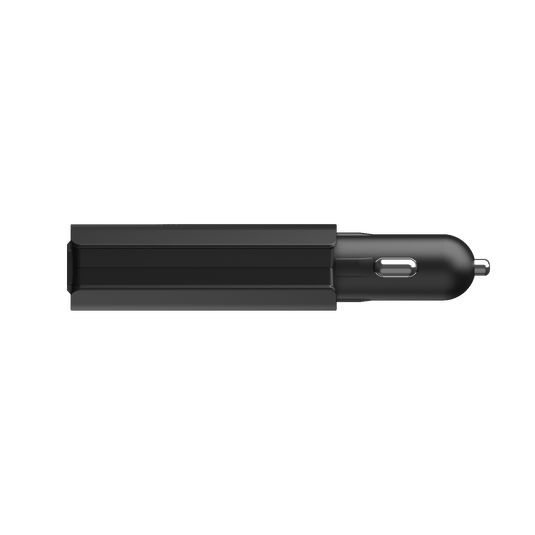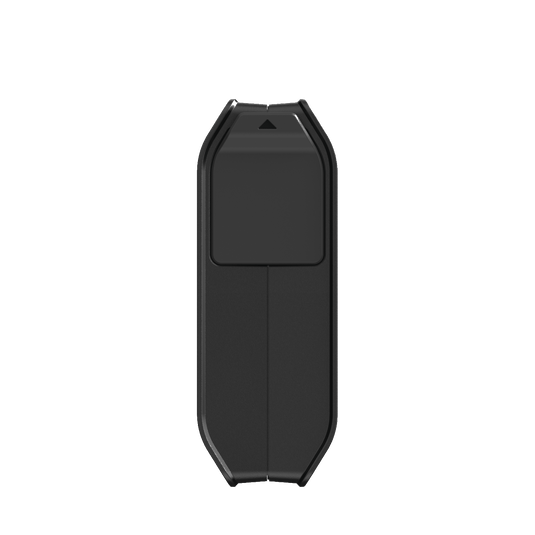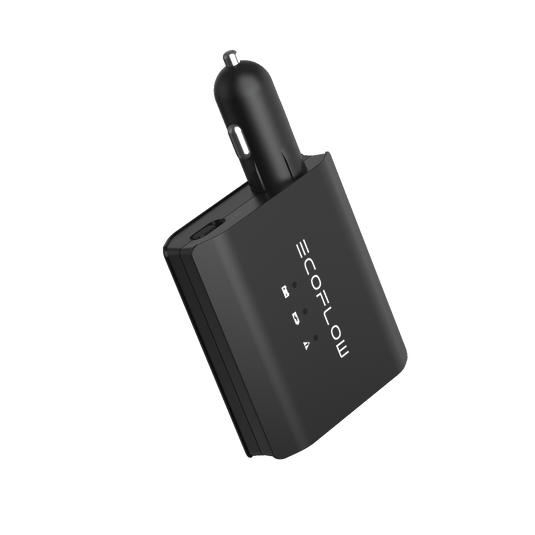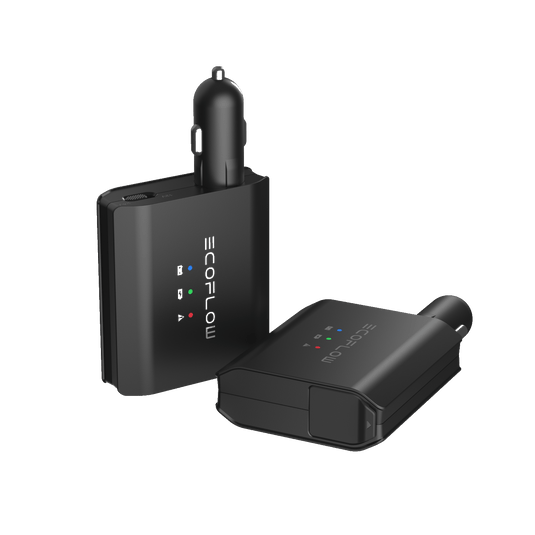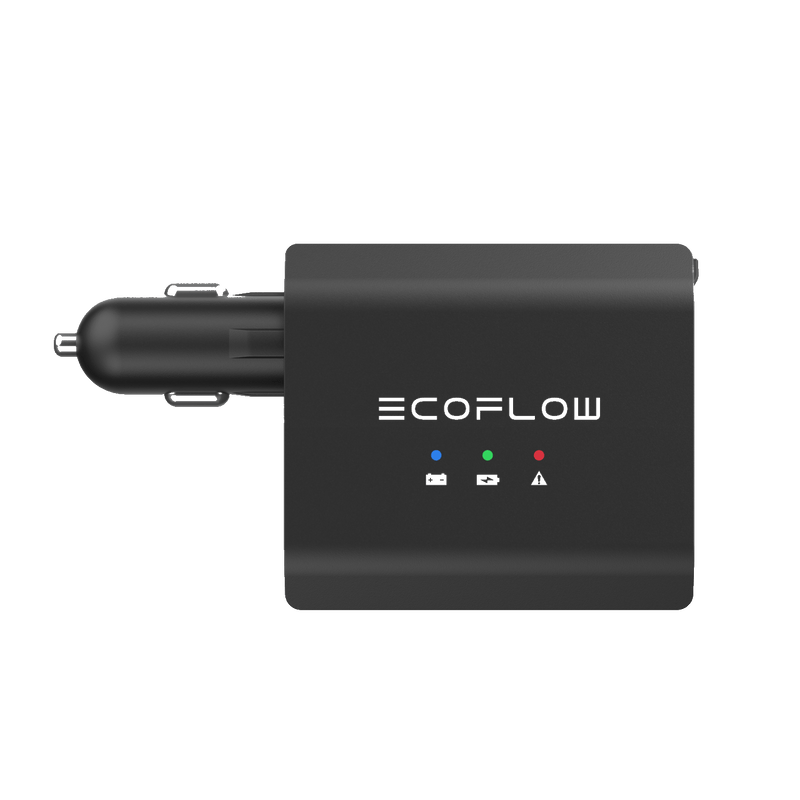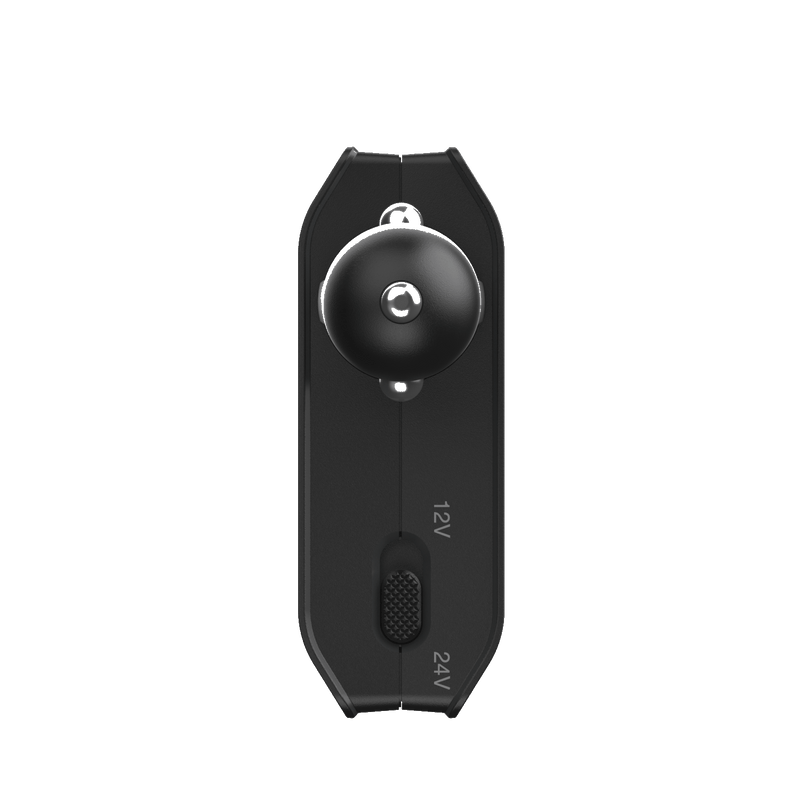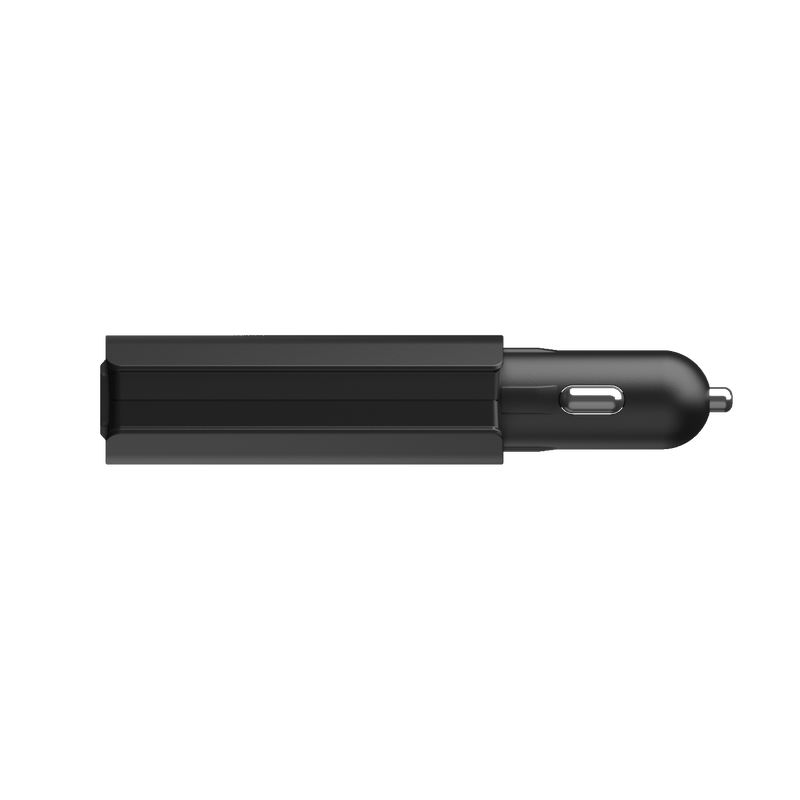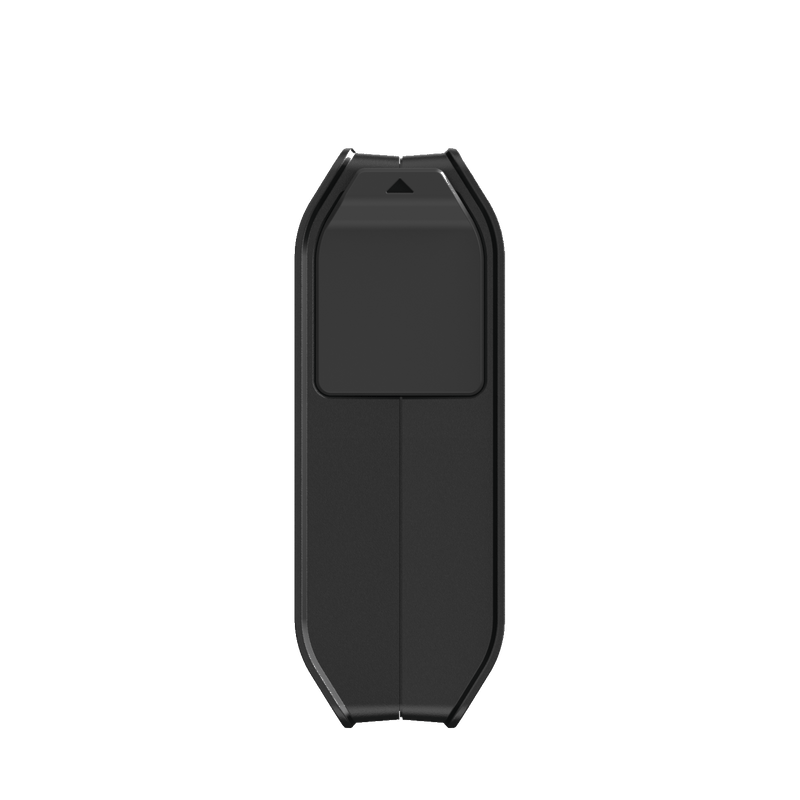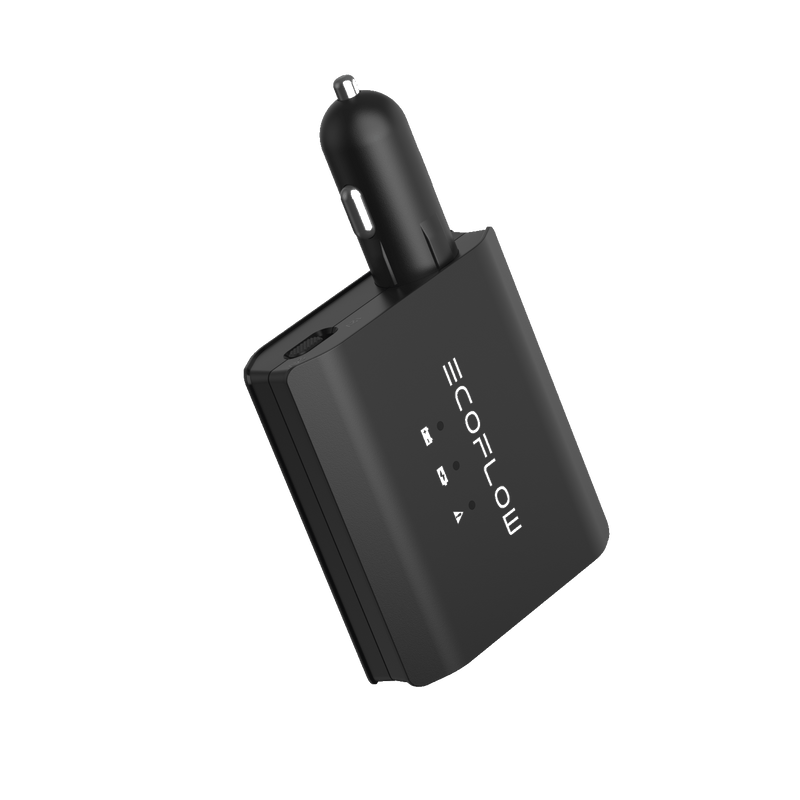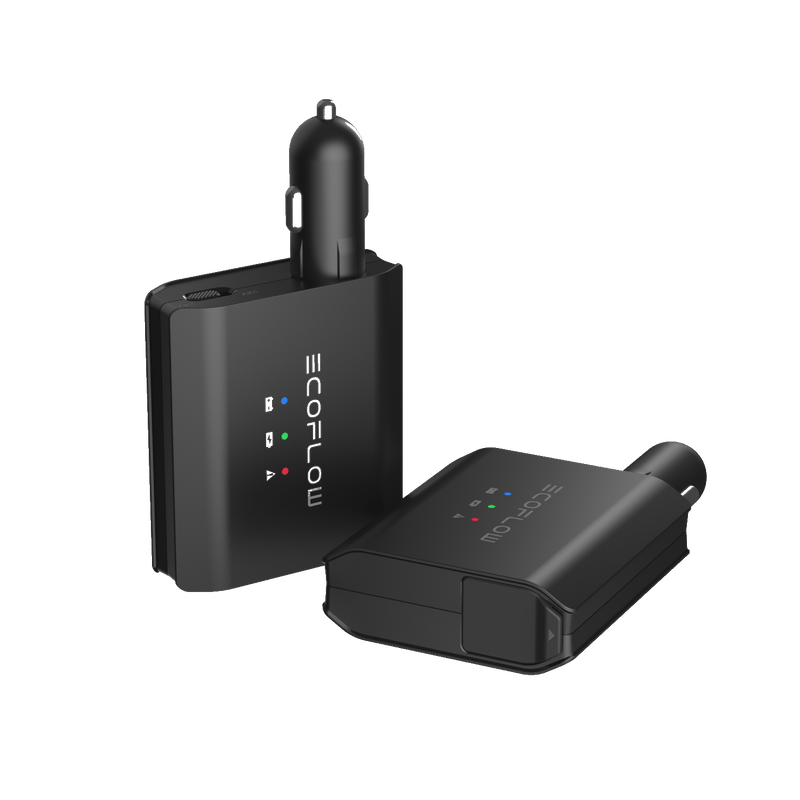 All-in-one 12/24V car battery charger and maintainer
Pair it with the RIVER or DELTA Series to start your car battery. Additionally, use the Smart Auto Battery Charger for daily battery maintenance, extending battery lifespan using our safe and battery-friendly charging technology. Suitable for most cars, trucks, SUVs, and motorcycles with a 12/24V switch mode, ensuring coverage in both winter and summer.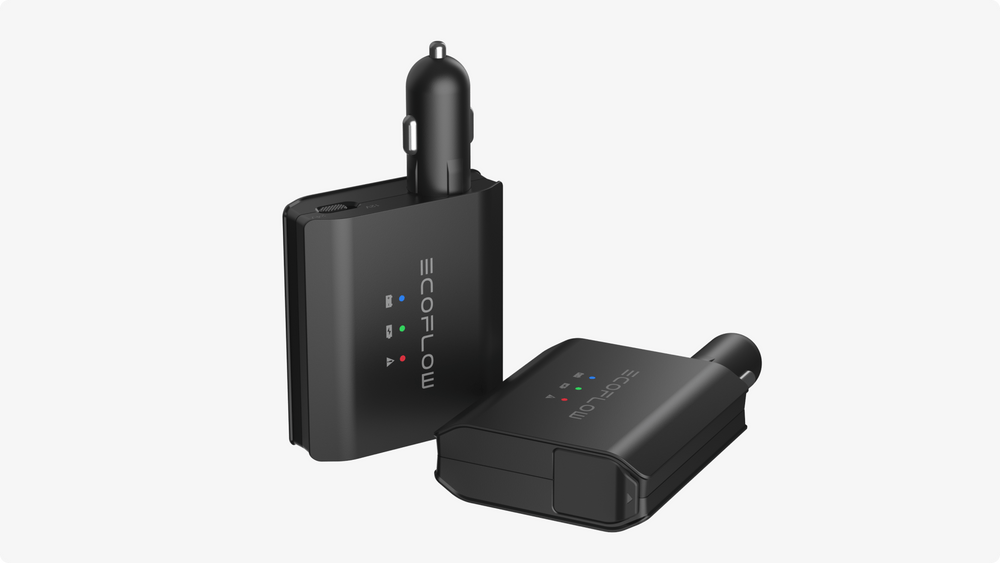 Safeguard and power your car battery daily and in emergencies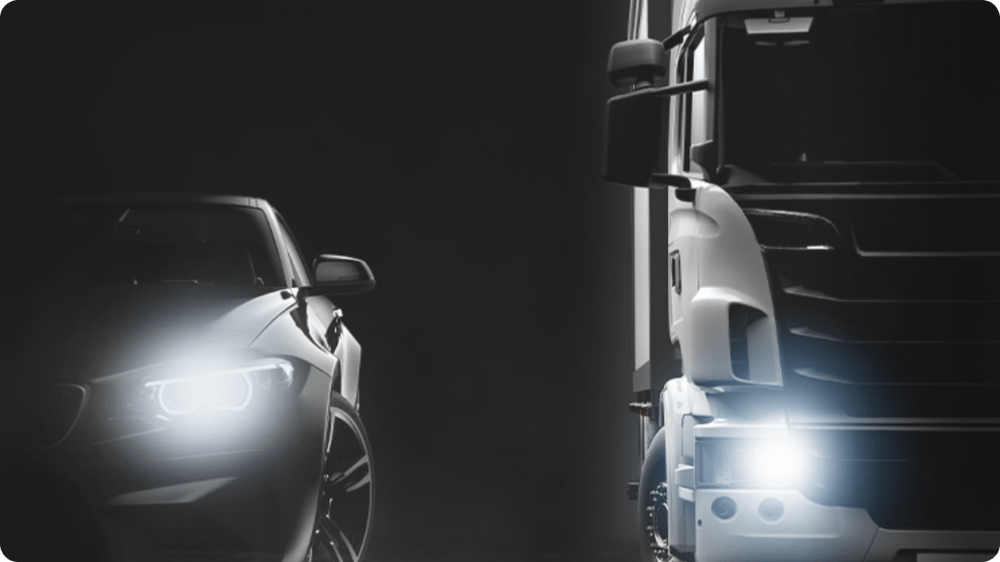 Emergency boost for drained batteries
A depleted car battery can be problematic, especially in remote locations. EcoFlow Smart Auto Battery Charger offers the perfect solution.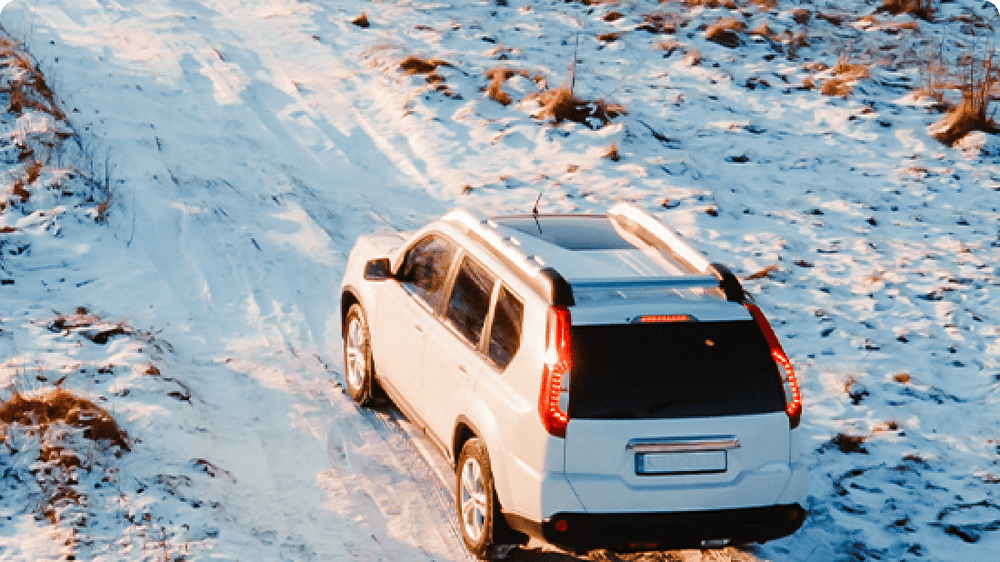 Reliable ignition even in biting winter weather
Frigid conditions can drain your battery quickly, making engine startup tricky. EcoFlow Smart Auto Battery Charger ensures a smooth battery ignition every single time.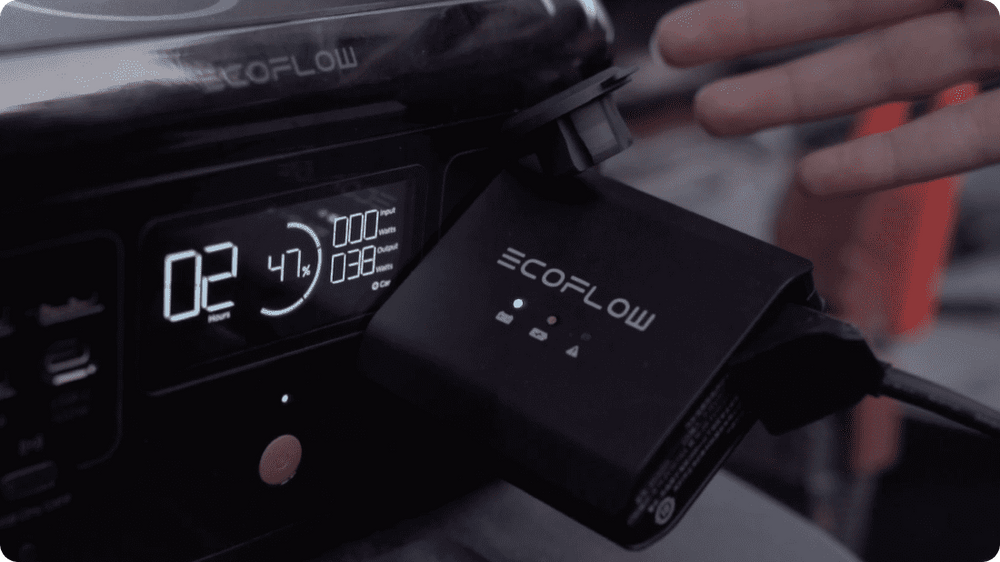 Maintain battery by regular charging
Charging in every 2-3 months to extend your battery's lifespan.
Charge your battery without causing damage
Using high-current devices like jump starters during power surges can damage your car battery. EcoFlow Smart Auto Battery Charger, with its five-stage pulse repair charging technology, ensures safe charging and starting of the battery. Keep an EcoFlow Smart Auto Battery Charger on hand for emergencies and routine maintenance.

* Avoid charging non-rechargeable or already damaged batteries.
* Refrain from starting the vehicle during the battery recharging process.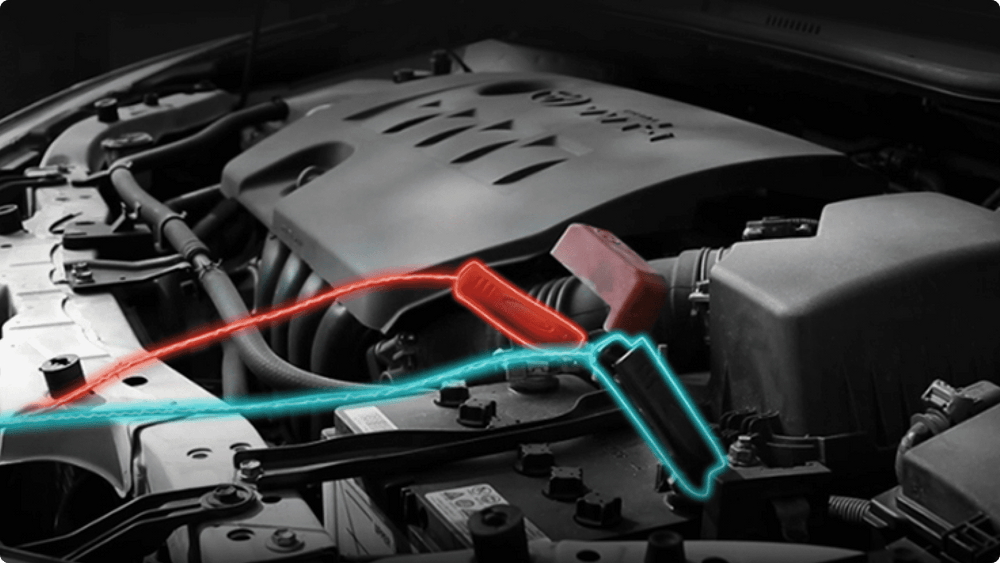 Worry-free charging through intelligent automatic control
Benefit from our advanced system that intuitively adjusts current and voltage, ensuring your battery is charged safely without any risk of overcharging.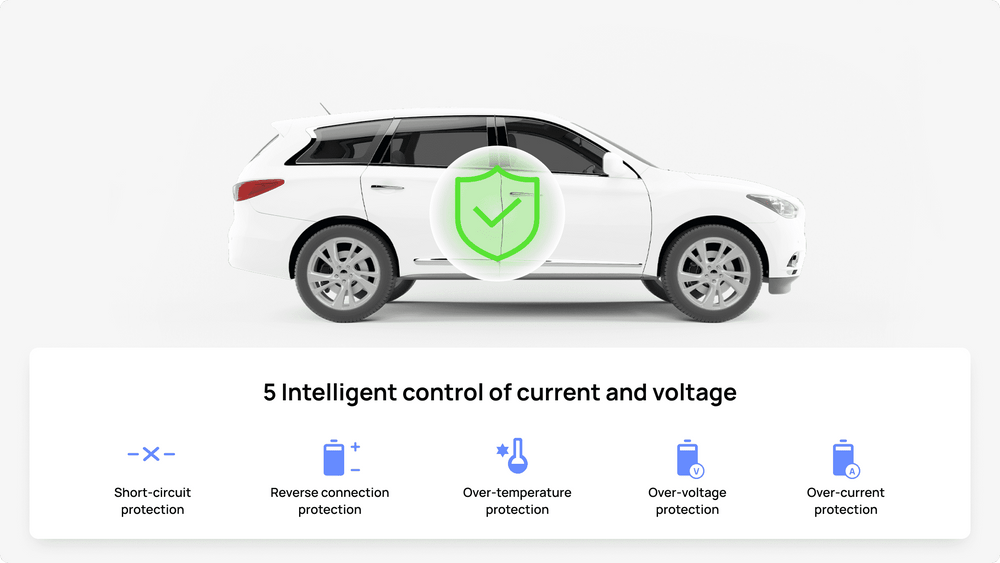 Effortlessly toggle between 12V and 24V to cater to different vehicle models. Thoughtfully positioned under the charger head, the switch button avoids unintended switches during use.

*Charging spans roughly 20 minutes for 12V vehicles and about 40 minutes for 24V ones.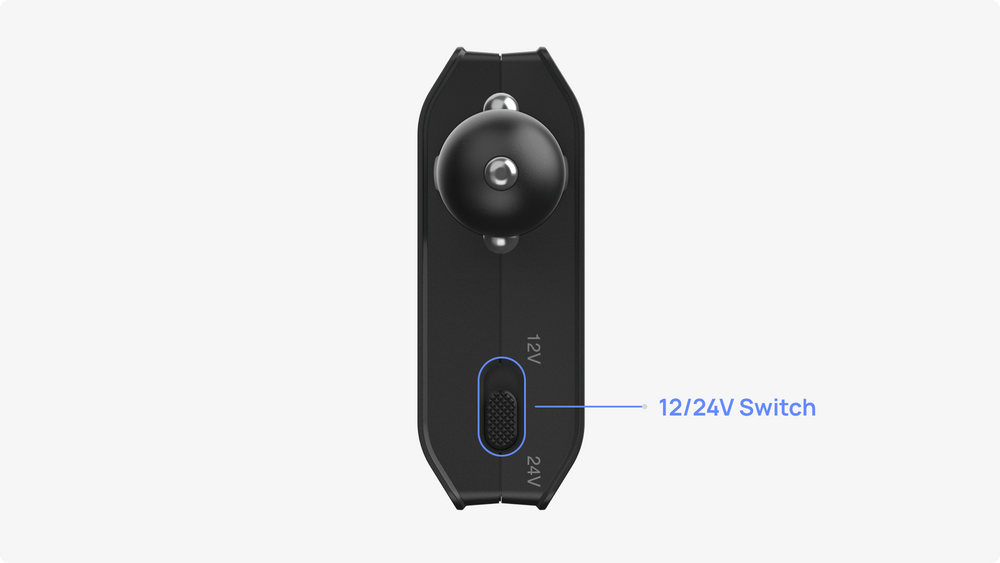 Polarity protection with a warning indicator
A safety feature will halt charging if the battery clips are connected in reverse. A red warning light will glow, ensuring your battery remains safeguarded.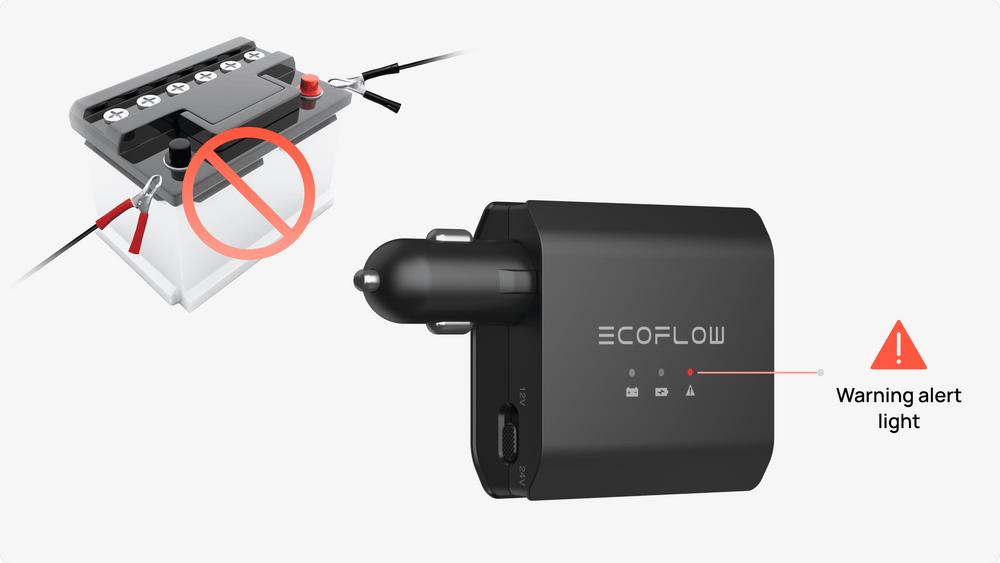 Clear battery insight with smart indicators
Gain a comprehensive view of your car battery's charge status with the EcoFlow Smart Auto Battery Charger's intuitive indicator lights.

*Should any alerts arise, promptly unplug the charger.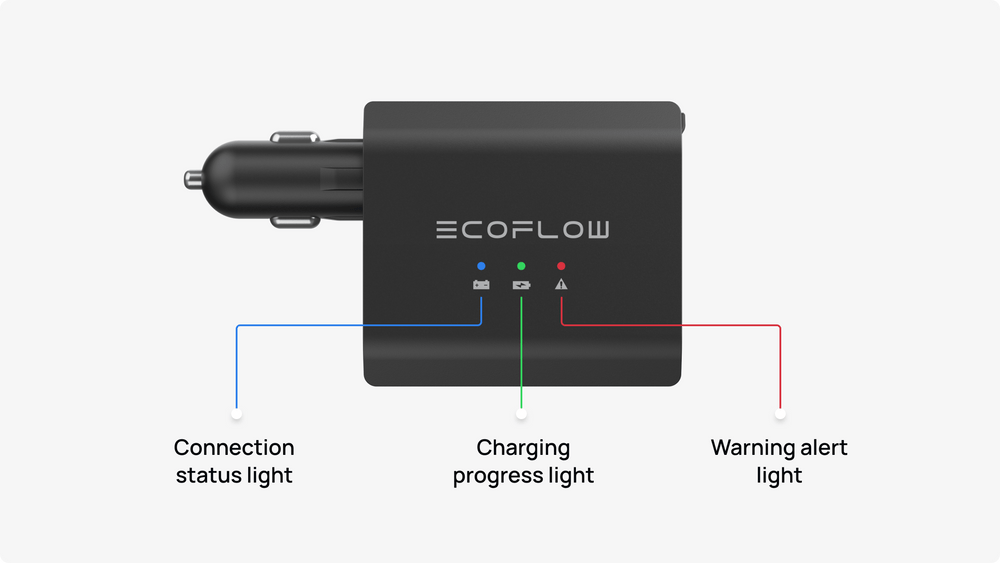 Compact and user-friendly
Designed to fit in the palm of your hand, this device is lighter than an apple and occupies minimal space. It's a seamless plug-and-play experience, making it an ideal companion for EcoFlow's portable power stations, including the RIVER and DELTA Series.

*Only compatible with EcoFlow portable power stations.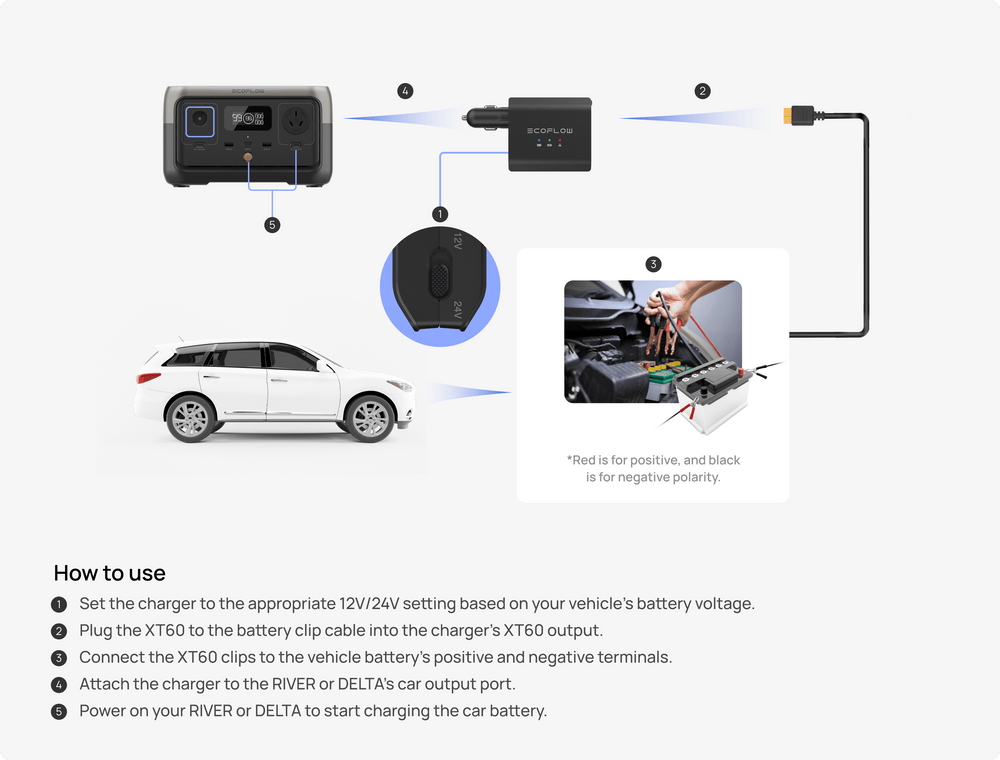 What's In The Box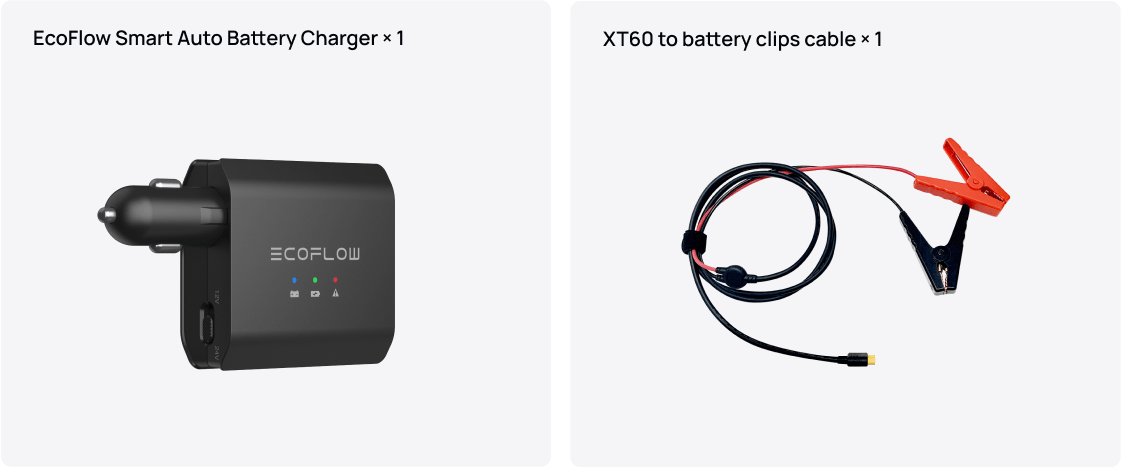 Specs
XT60 Output
14.2V == 6.2A or 28.2V == 3.2A
1. Avoid sparks near the battery while charging and ensure good airflow around the area.
2. If the car battery's voltage drops too low, the charger's safety feature might activate, causing it not to work as expected. If this occurs, reach out to emergency support for assistance.