Why Choose
EcoFlow Flexible Solar Panels?
Our 100W flexible solar panel absorbs more light than similar panels in the industry, competing with rigid solar panels for a solar conversion rating of up to 23%. Made from durable fiberglass and with an IP68 waterproof level, the 100W flexible solar panel is built to weather any storm.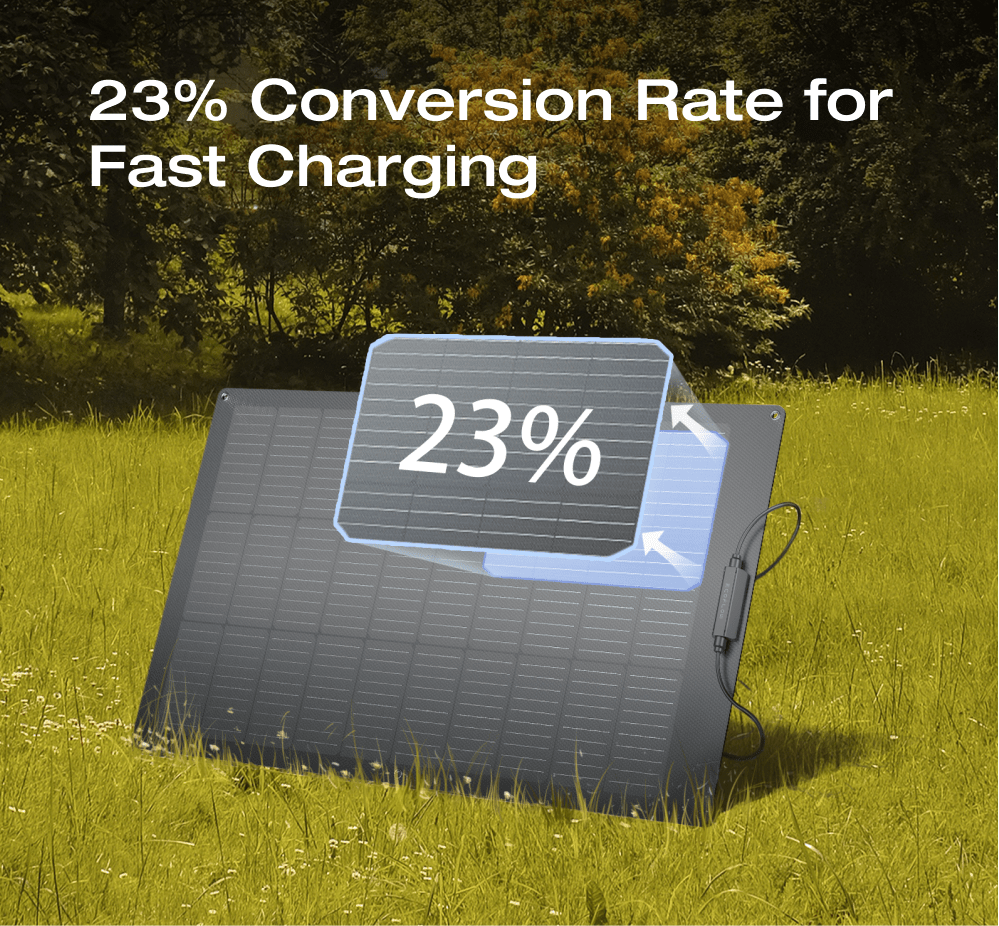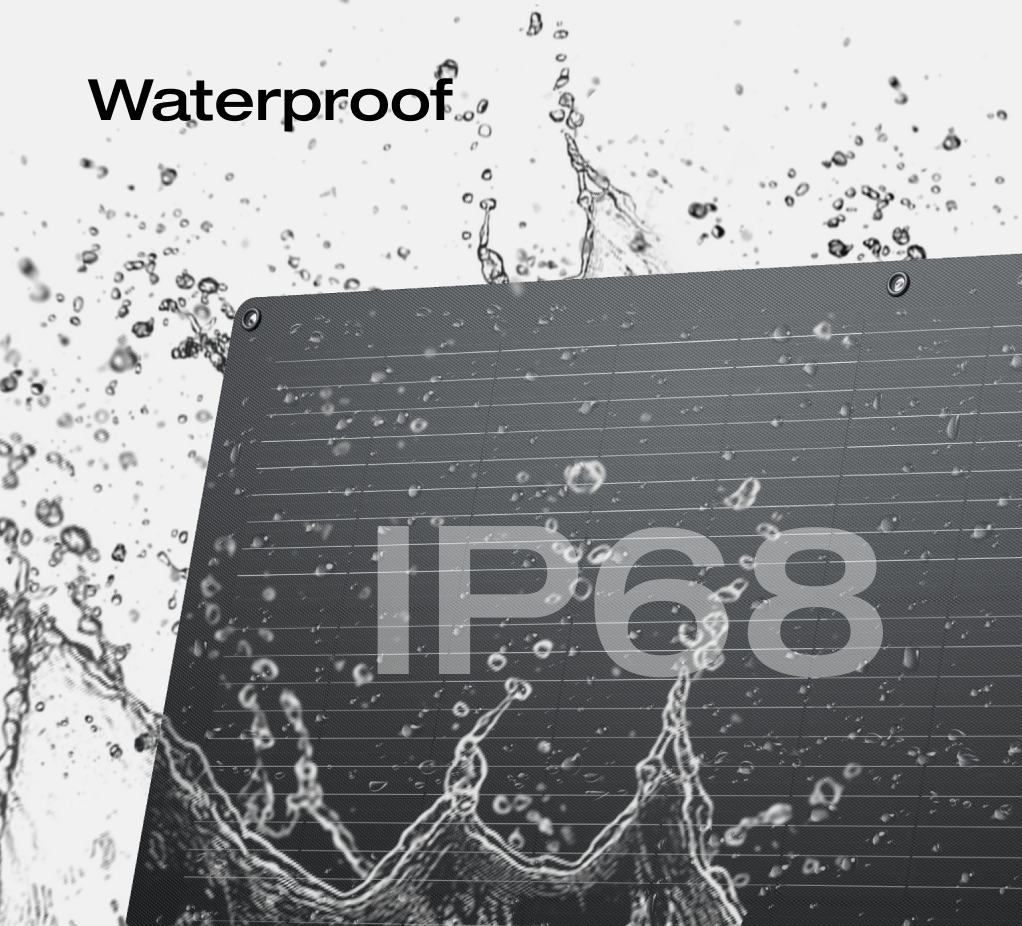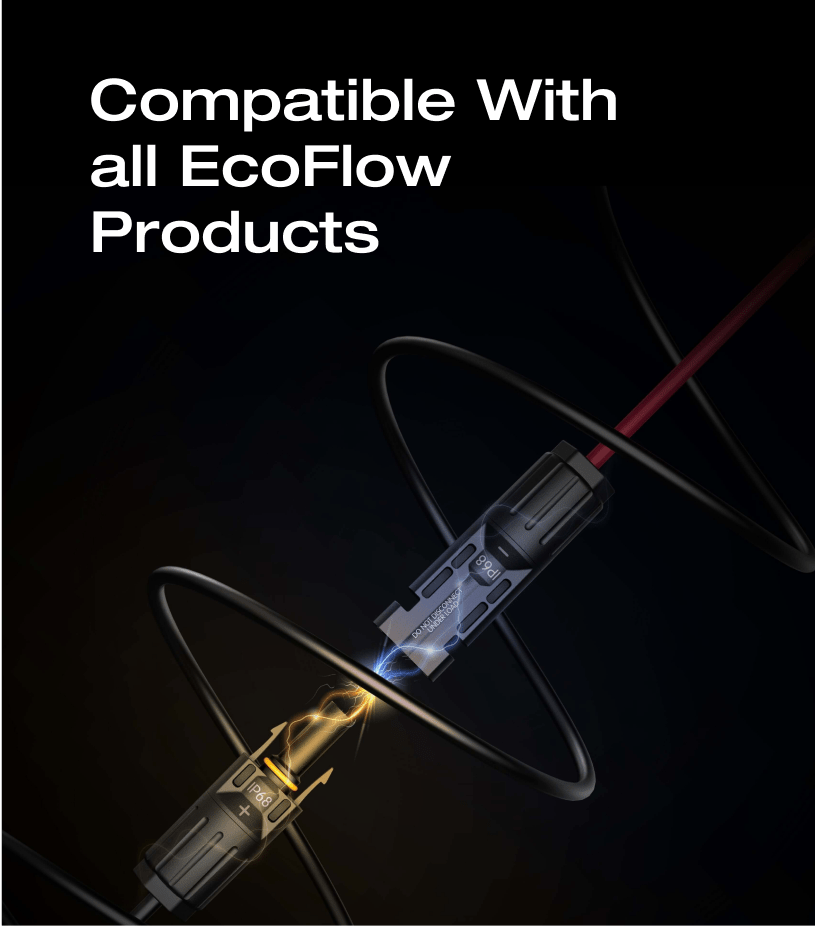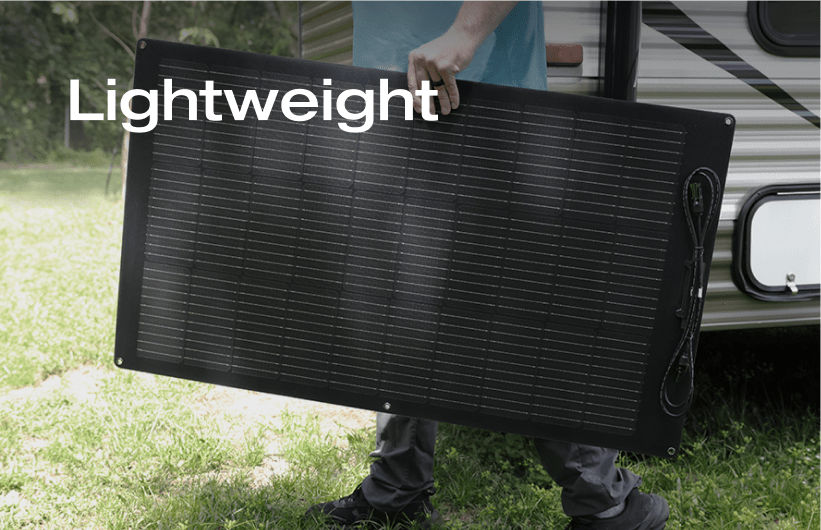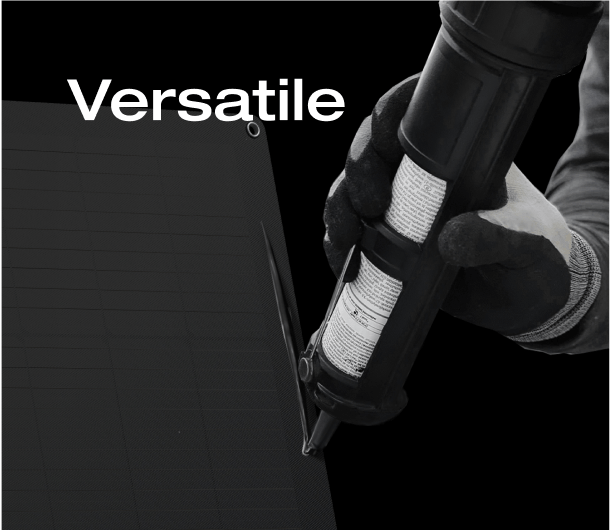 Collect, Convert & Store.
Flexible Panels
for Flexible Users.
Collect
Solar panels absorb sunlight using monocrystalline cells.
Convert
If the solar panel is connected to an existing system or portable power station, the collected energy becomes usable power.
Store
Portable power stations collect the electricity to run appliances in an RV, on a camping trip, or even during a power outage.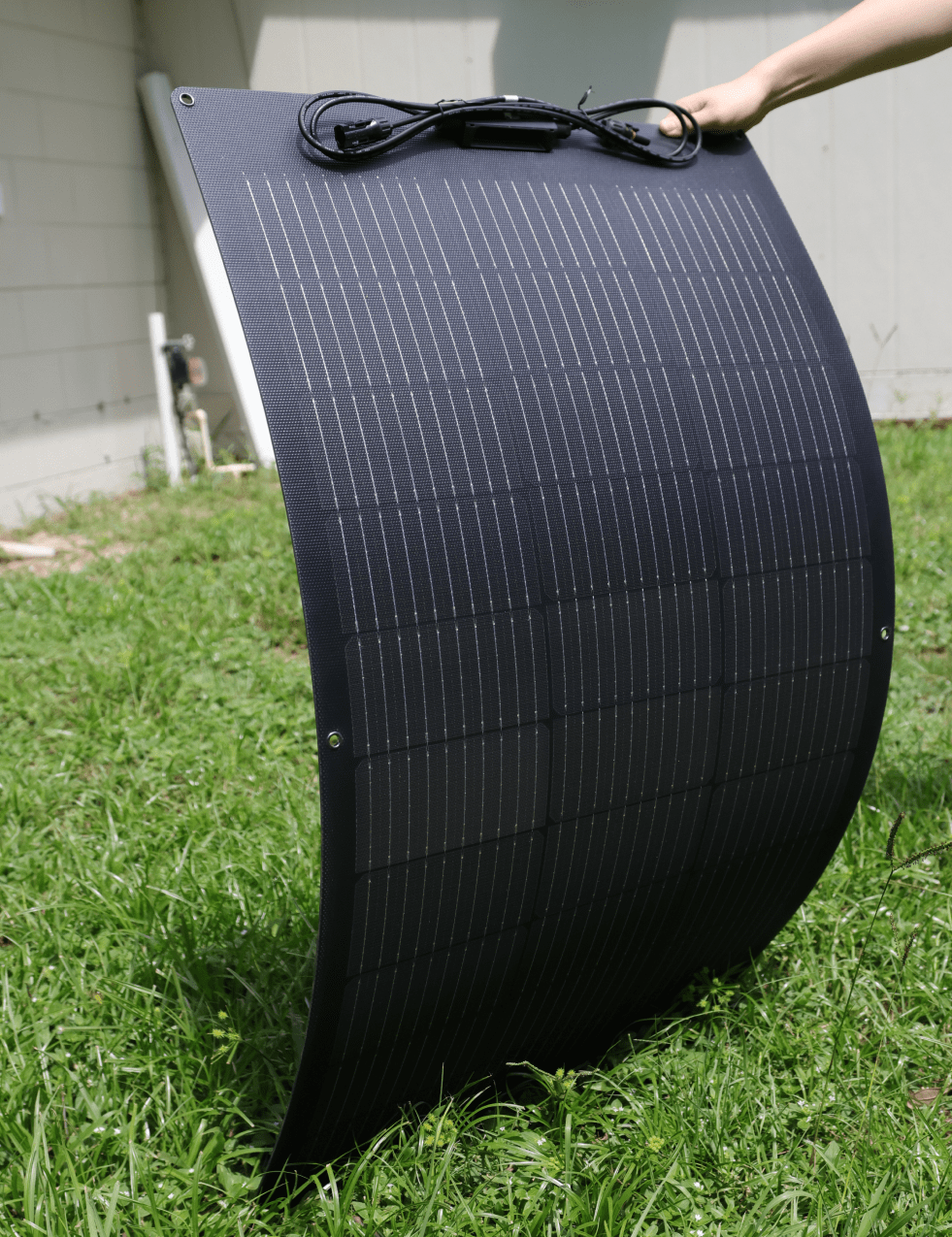 Discover the Right
Solar Panel for You
Compare our solar panels to find the one that fits your needs.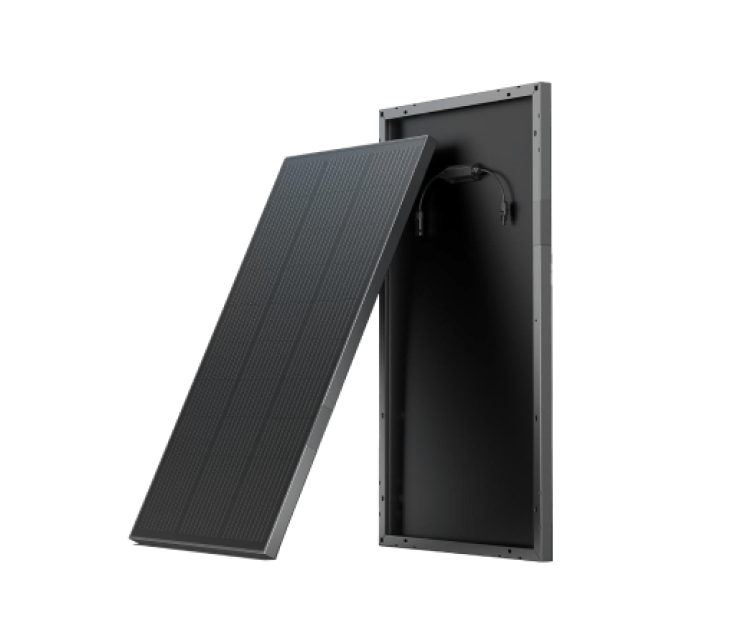 Rigid Solar Panel
All-black design that fits any house style
Cost as low as $0.94/W*
*Data based on July 2023 price
Flexible vs. Traditional
Solar Panels
Flexible solar panels and traditional solar panels both convert sunlight into electricity, but they're different in a few key ways.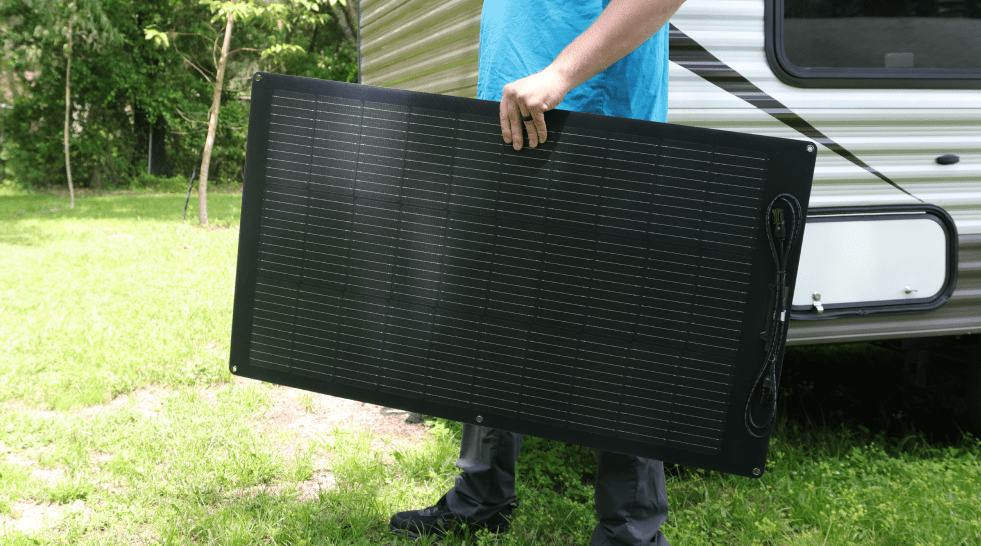 Flexible solar panels are lightweight and bendable, thanks to thin layers of solar cells and protective film combined with a firm but adaptable material, such as plastic or metal. Flexible panels can be attached to various surfaces, even if curved or uneven, and are convenient to move. Their versatility makes them perfect for camping trips or even as wearable tech.
Traditional solar panels, on the other hand, are rigid and sturdier and tend to be more efficient. They're made of thick, crystalline silicon cells that can capture more sunlight and convert it into electricity. Since they're more robust and substantial, they're best for mounting on flat, sturdy surfaces like roofs.
At EcoFlow, we have a variety of flexible and rigid solar panels to suit your project.
Thin-Film Solar Panels
The flexible solar panels available for your house are known as 'thin-film' panels. Imagine taking standard silicon solar panels and reducing them by 300 times—that's how much slimmer these panels are and what makes them flexible. They're also pretty light and can handle a lot of wear and tear, making them perfect for boats and RV conversions.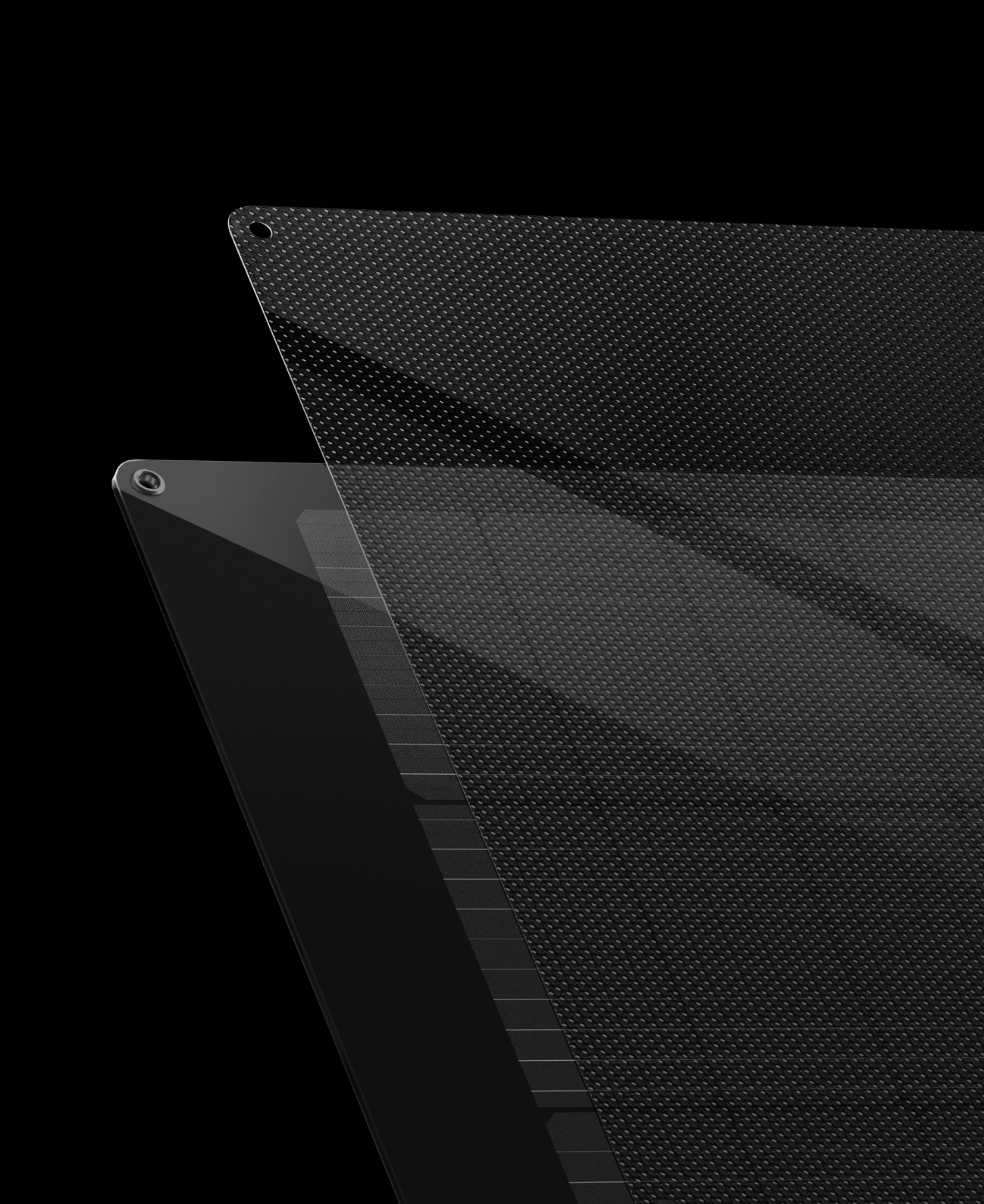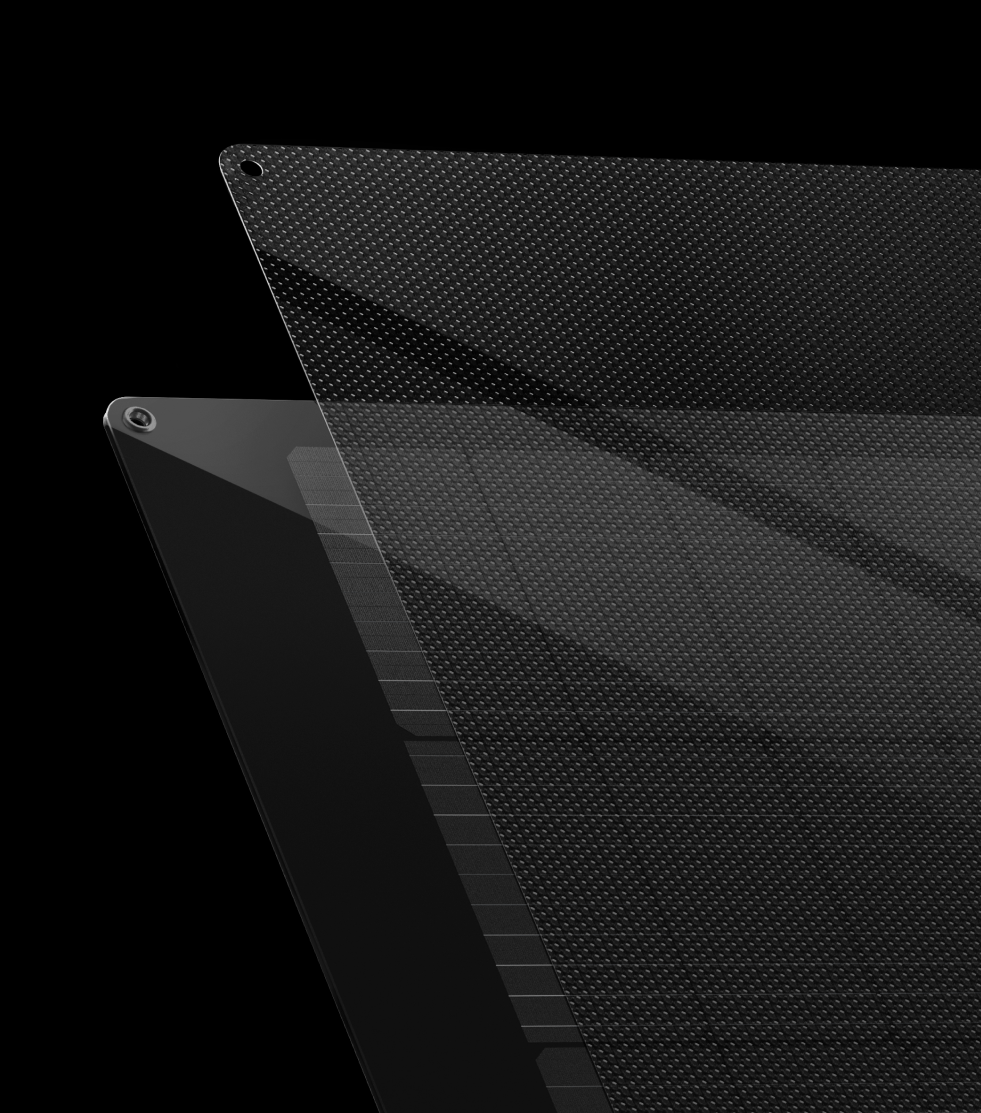 EcoFlow Flexible Solar Panel Buyer's Guides
Let's Answer
Your Questions
Which are the best, flexible or rigid solar panels?
Rigid solar panels are better for permanent mounting, such as on the roof of a home, off-grid cabin, or flat-roofed RV. Flexible solar panels can be fixed in one place and used long-term, but their lightweight makes them perfect for mounting on smaller vans or boats and can be molded to fit any shape.
Are flexible solar panels any good?
Flexible solar panels are versatile, lightweight, and easy to move and mount. Compared to similar panels, EcoFlow's flexible solar panel has the same 23% solar conversion rating as the rigid alternative.
Can flexible solar panels get wet?
All our solar panels, including the flexible ones, are waterproof, with a rating of IP68. You can even use the rain to wash debris and dust from panels, saving you the job.
How do you attach a flexible solar panel to a roof?
Our flexible solar panels are all ready to attach to a surface using pre-drilled mounting holes, but there are many ways to attach flexible solar panels to a roof. They can be attached using adhesive, industrial velcro, or tape, tied down, or secured permanently with bolts like rigid panels.
What size are flexible solar panels?
Weighing only 5.1 lbs and a compact size of 41.5in x 24in x 1in, this 100W flexible solar panel can be mounted on RV roofs, tents, or even awnings to collect and store solar energy.