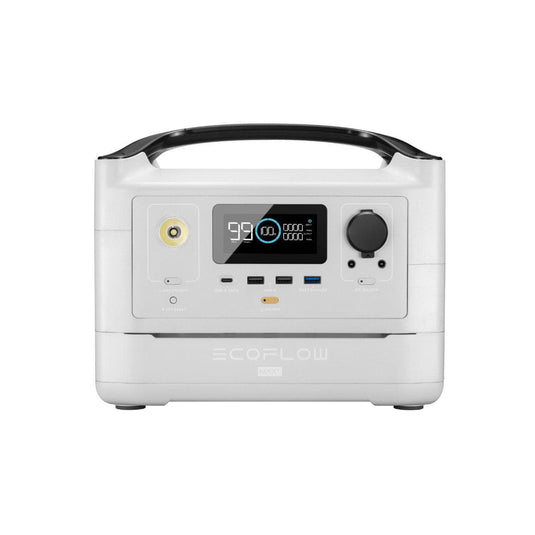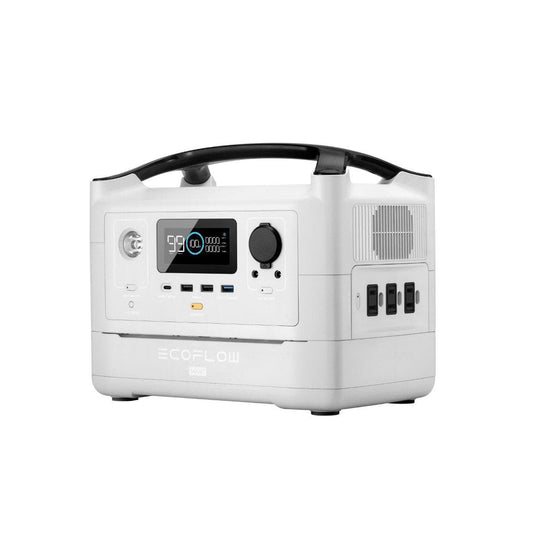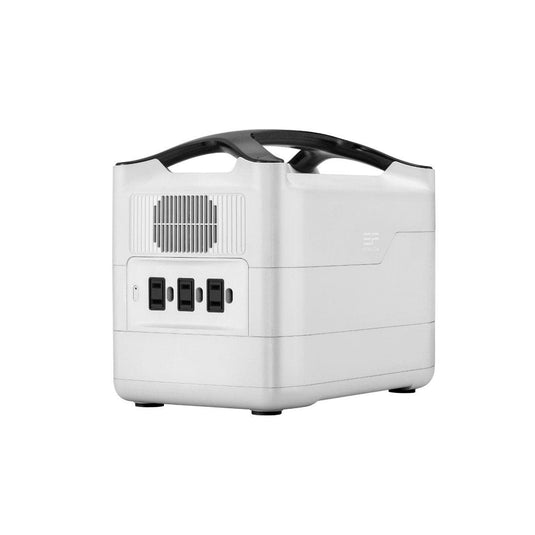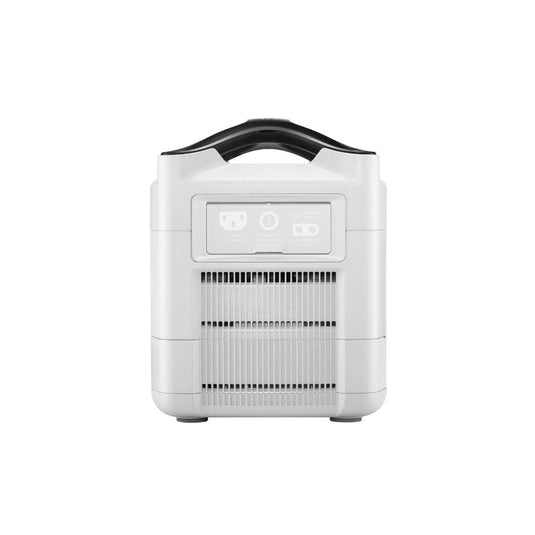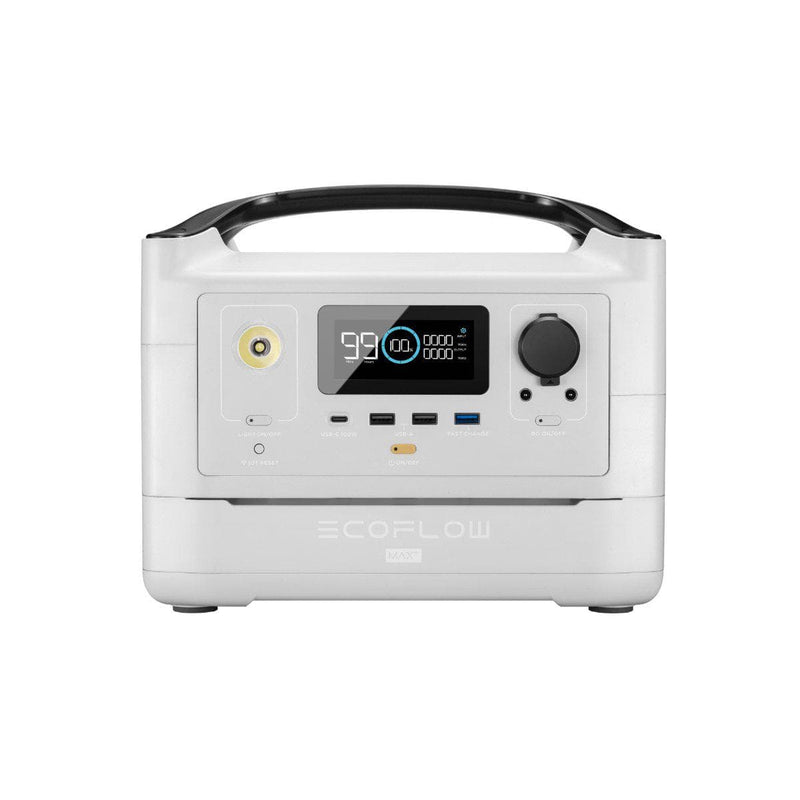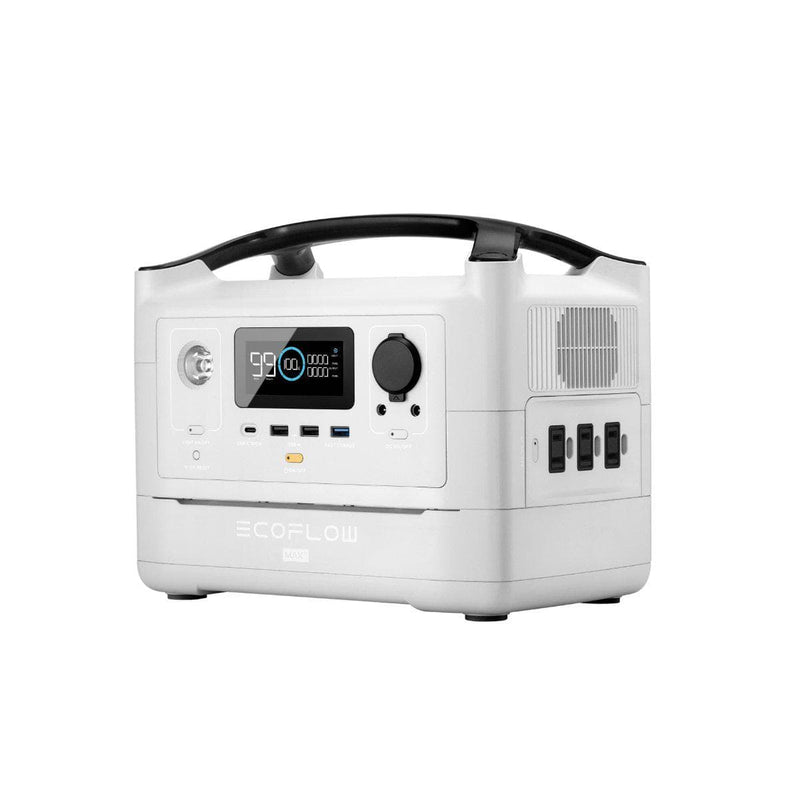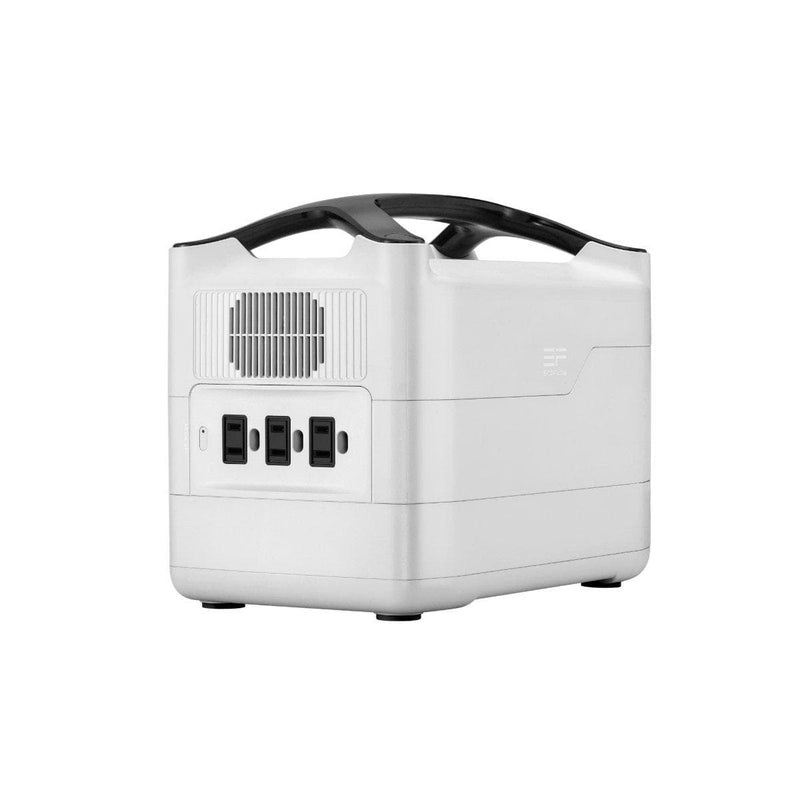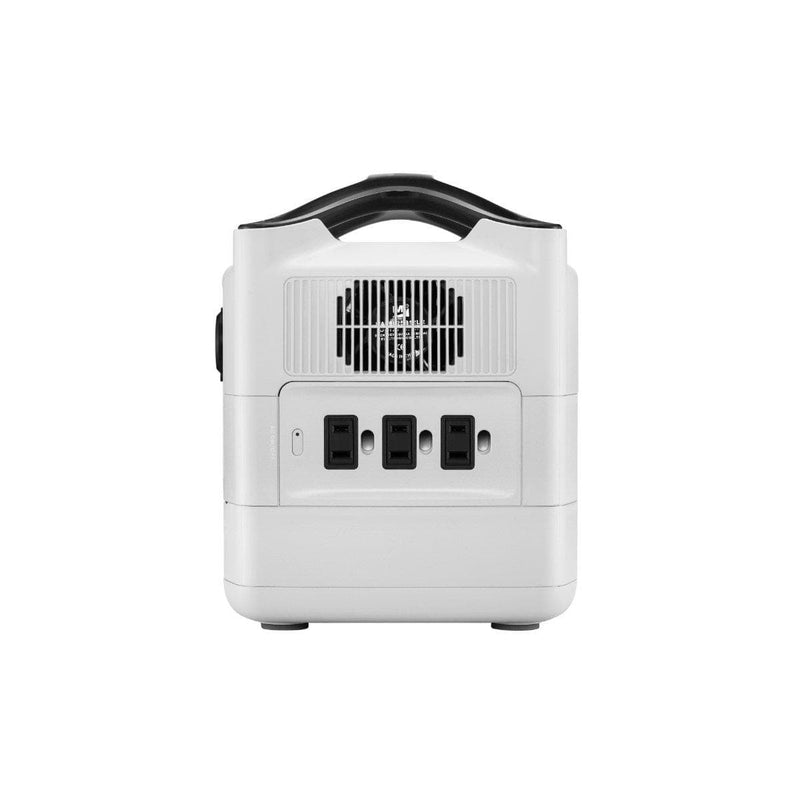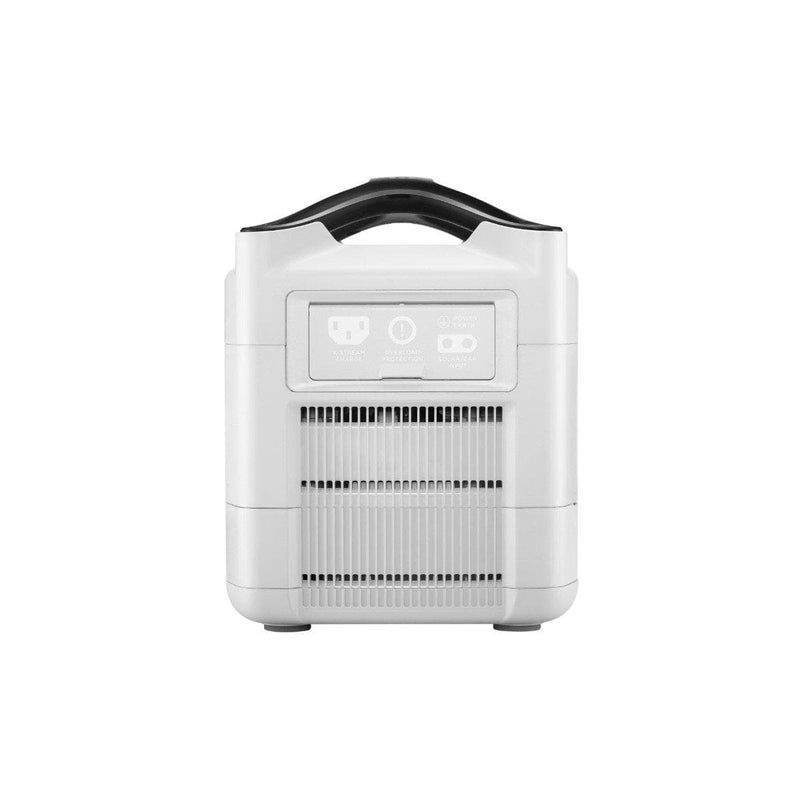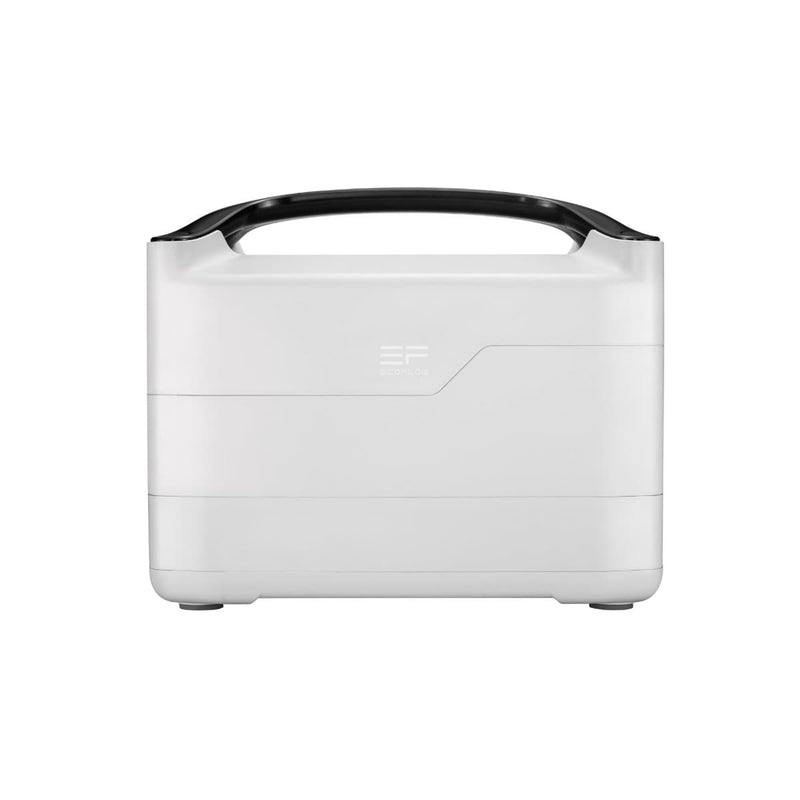 Hit the outdoors with RIVER Max Plus and keep all your devices powered at once. With a 720Wh capacity that charges to full in a record-breaking 96 minutes, you'll have ease of mind to focus on your adventures.


X-Stream Fast Charging
Power Multiple Devices


Expandable Battery


Portable
Live even larger
All the great features of our RIVER series at the largest capacity available lets you back your great ideas with 720 watt-hours.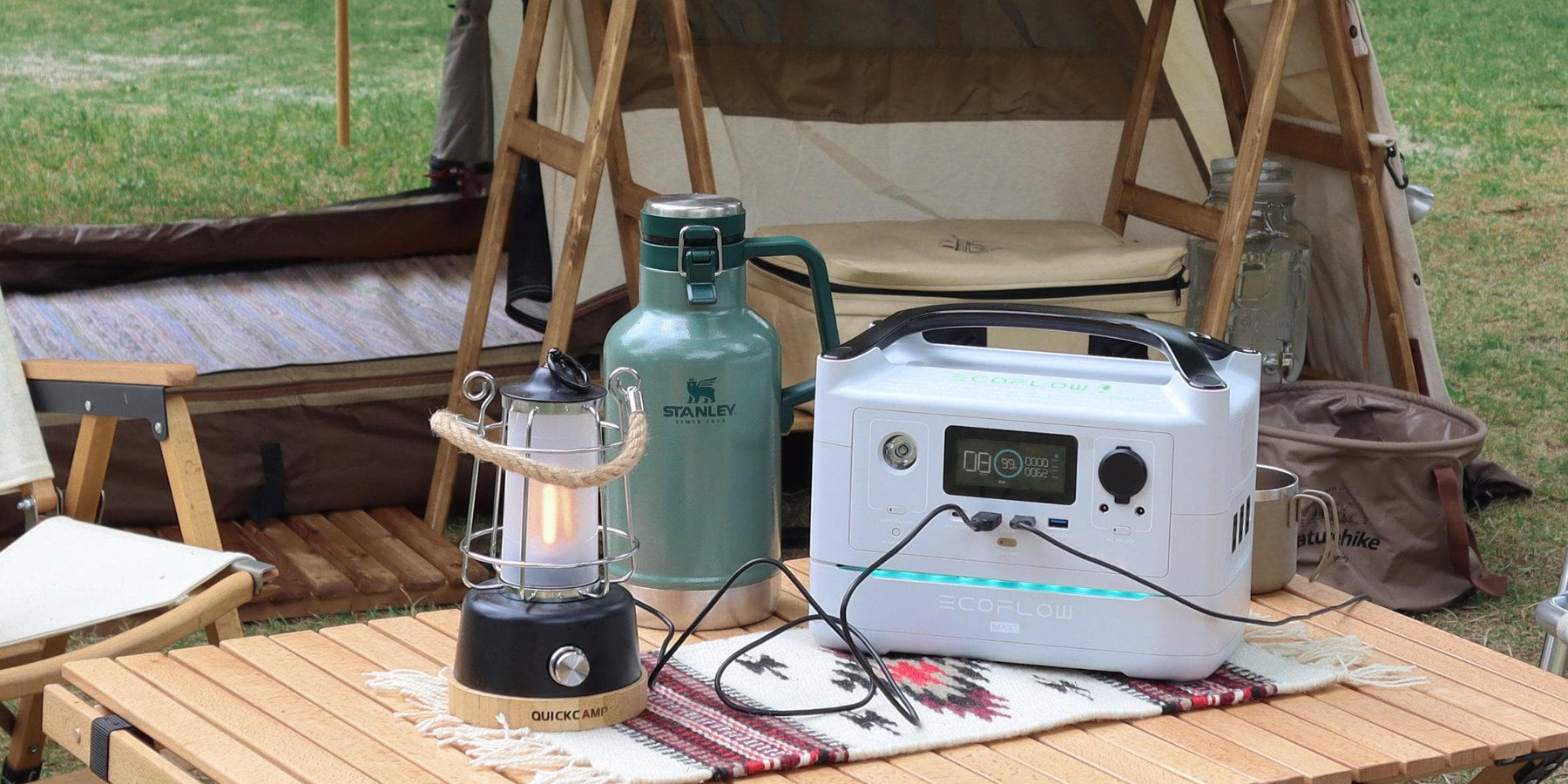 The world's fastest recharge
EcoFlow has the world's fastest recharging portable power stations. RIVER Plus charges from 0–80% in under an hour, or to full in just 96 minutes.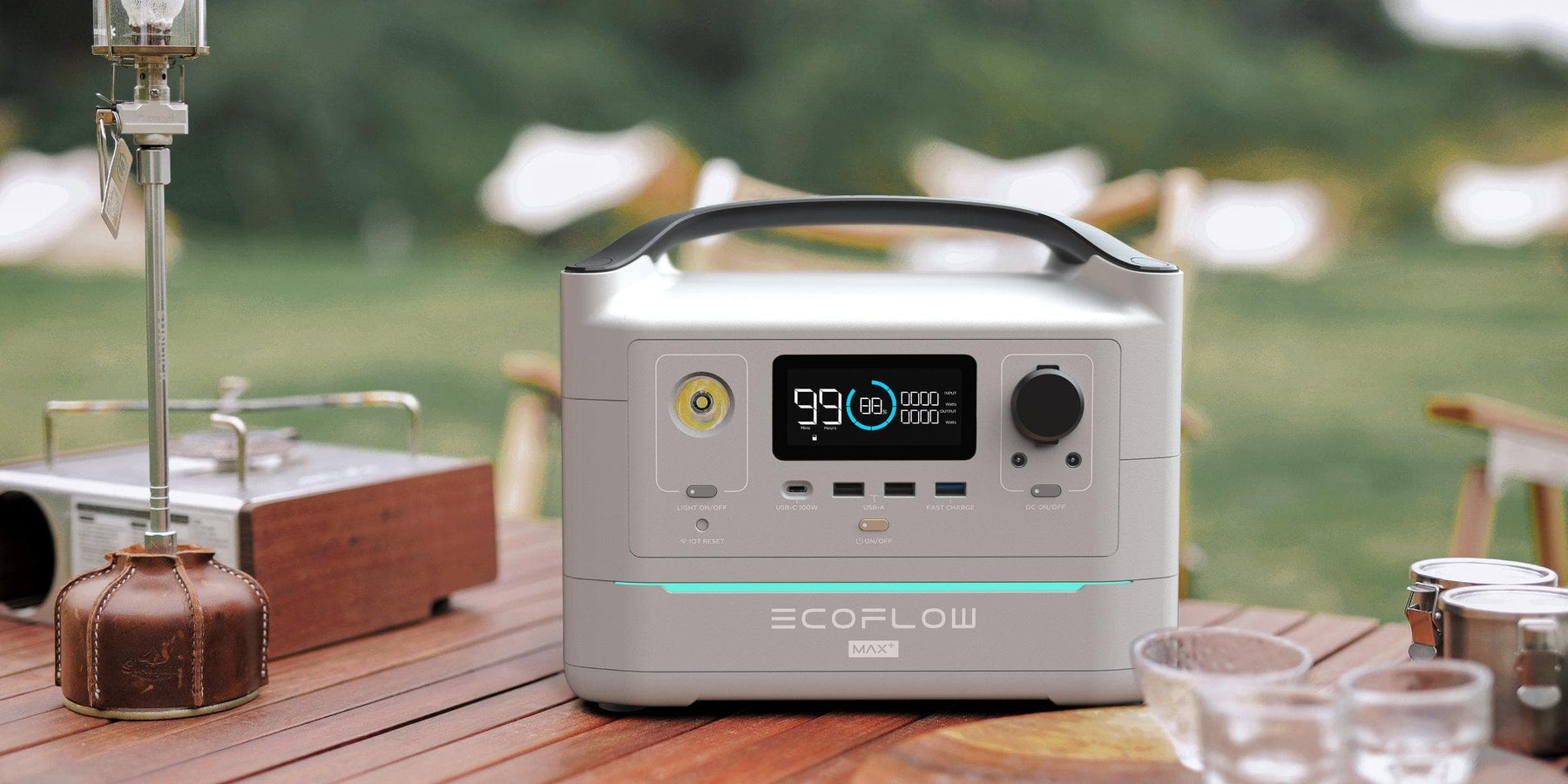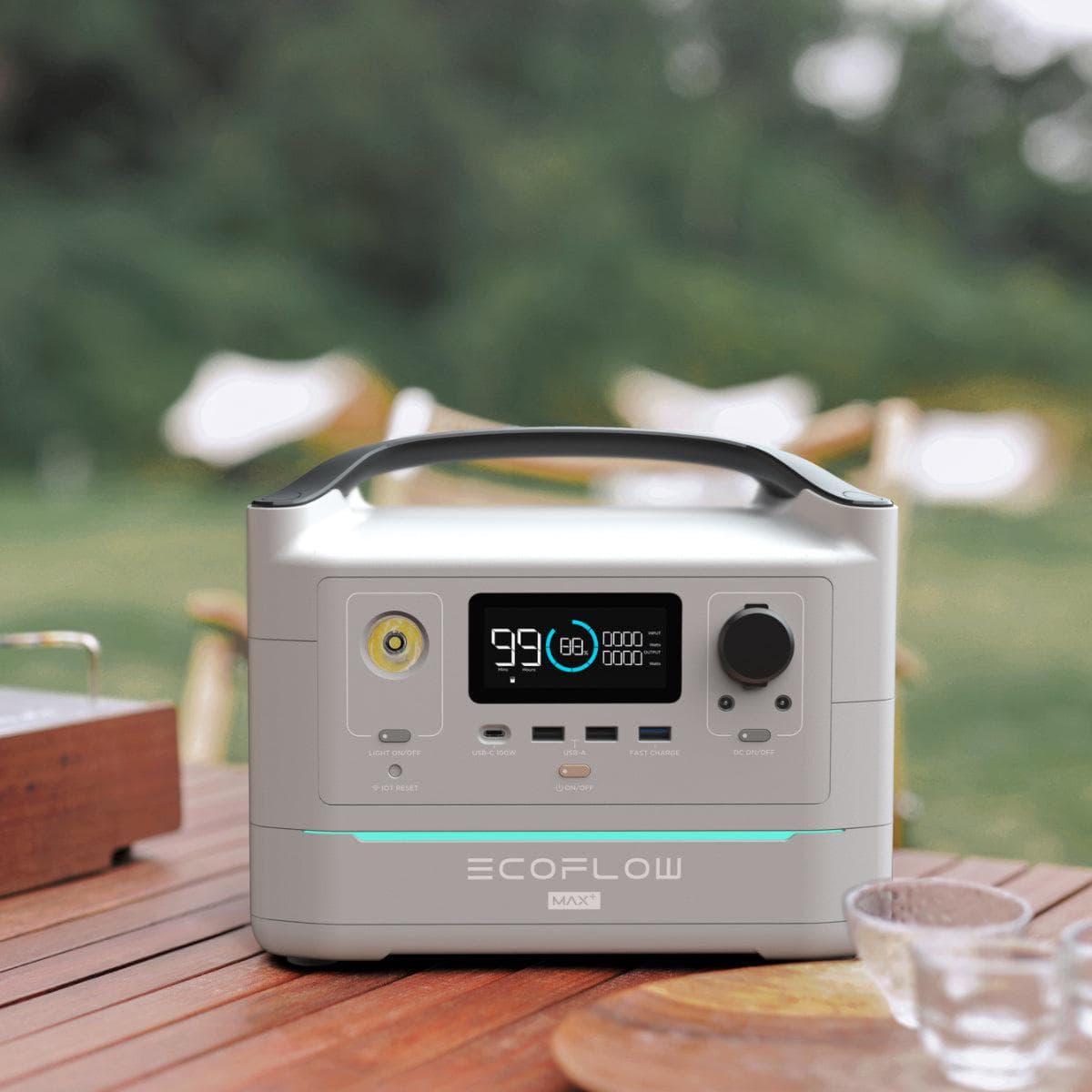 Two Capacities in One
RIVER Max Plus' detachable battery doubles capacity, not weight. Take it off when you're travelling light, and put it back on for the big jobs.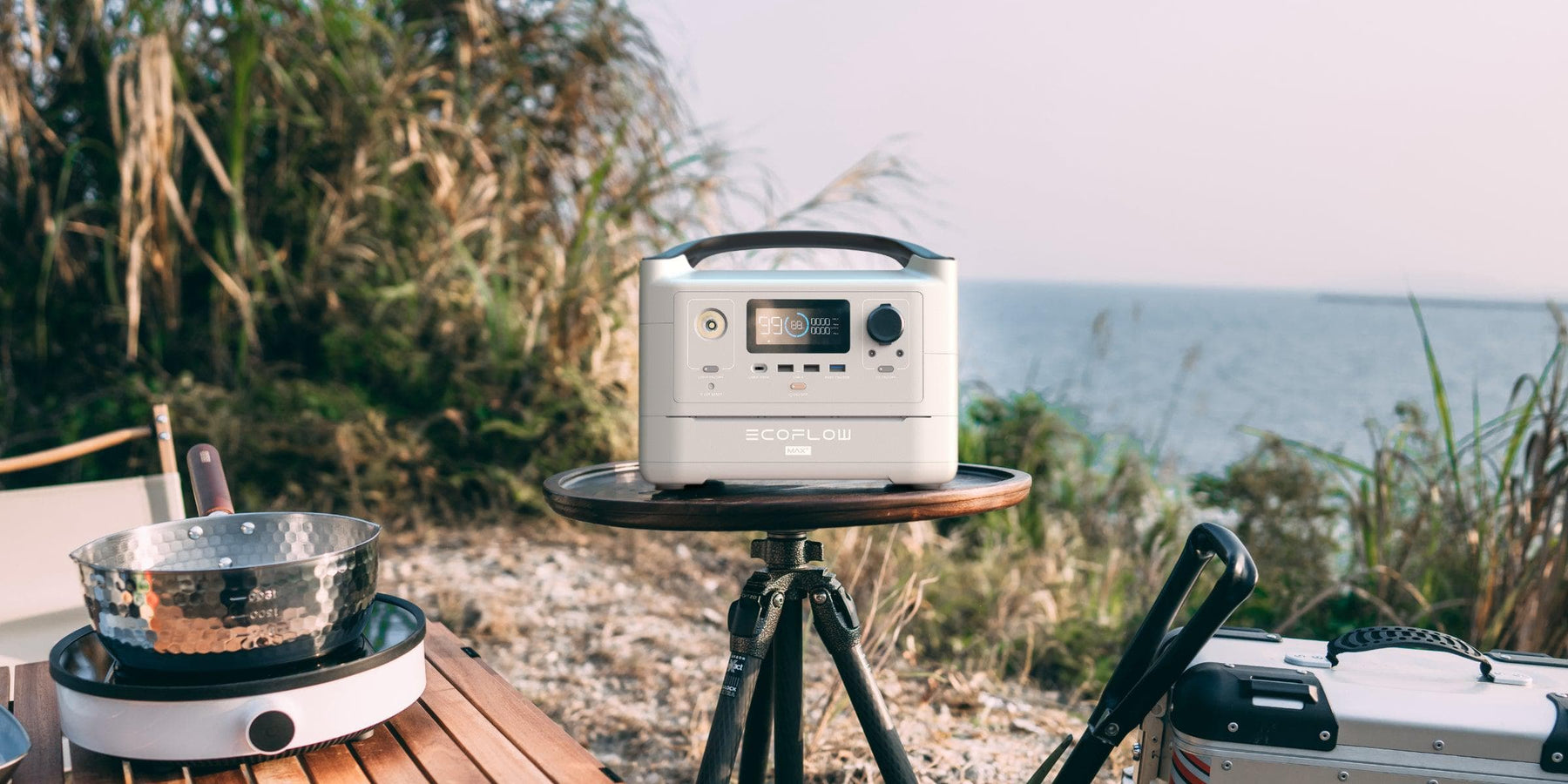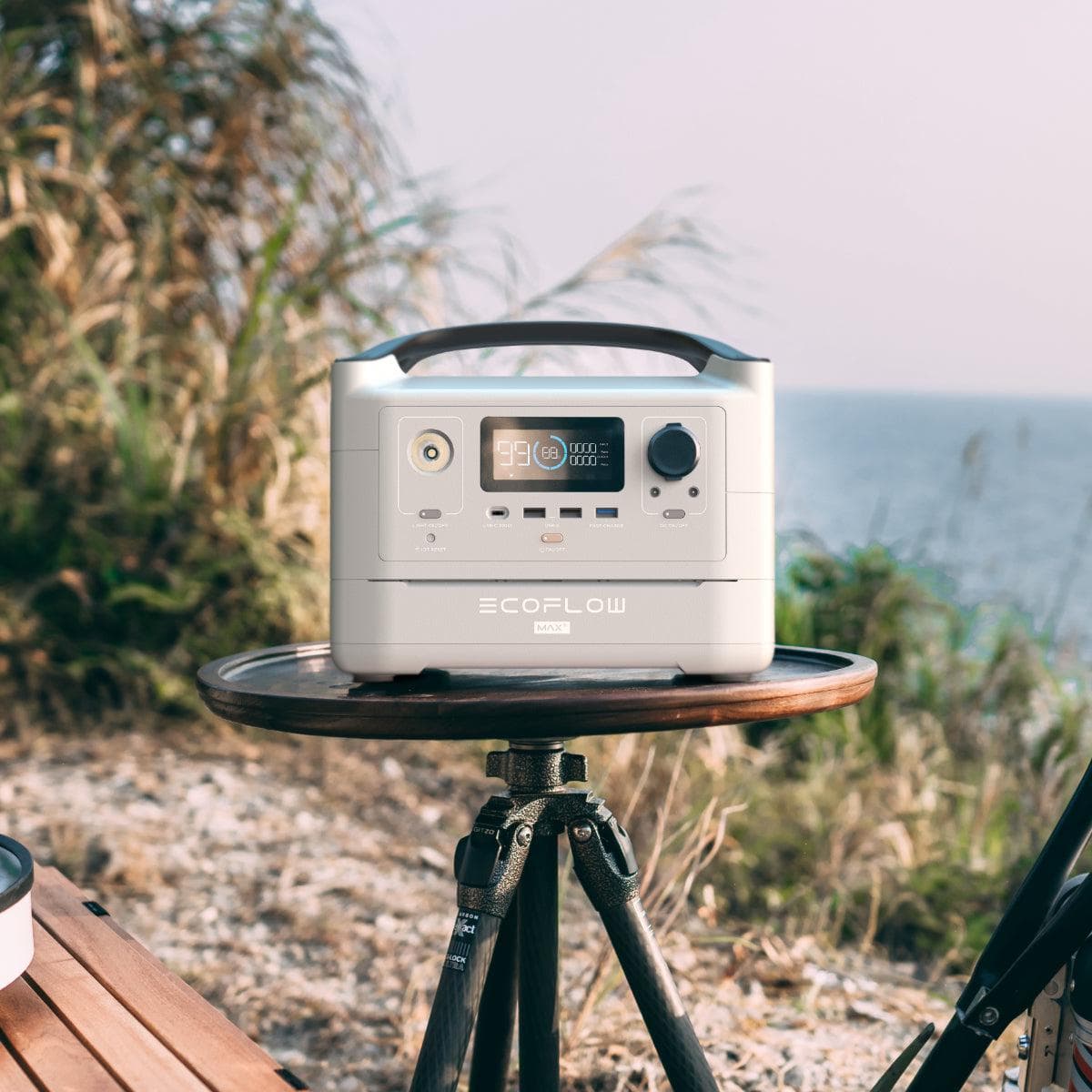 Three easy ways to charge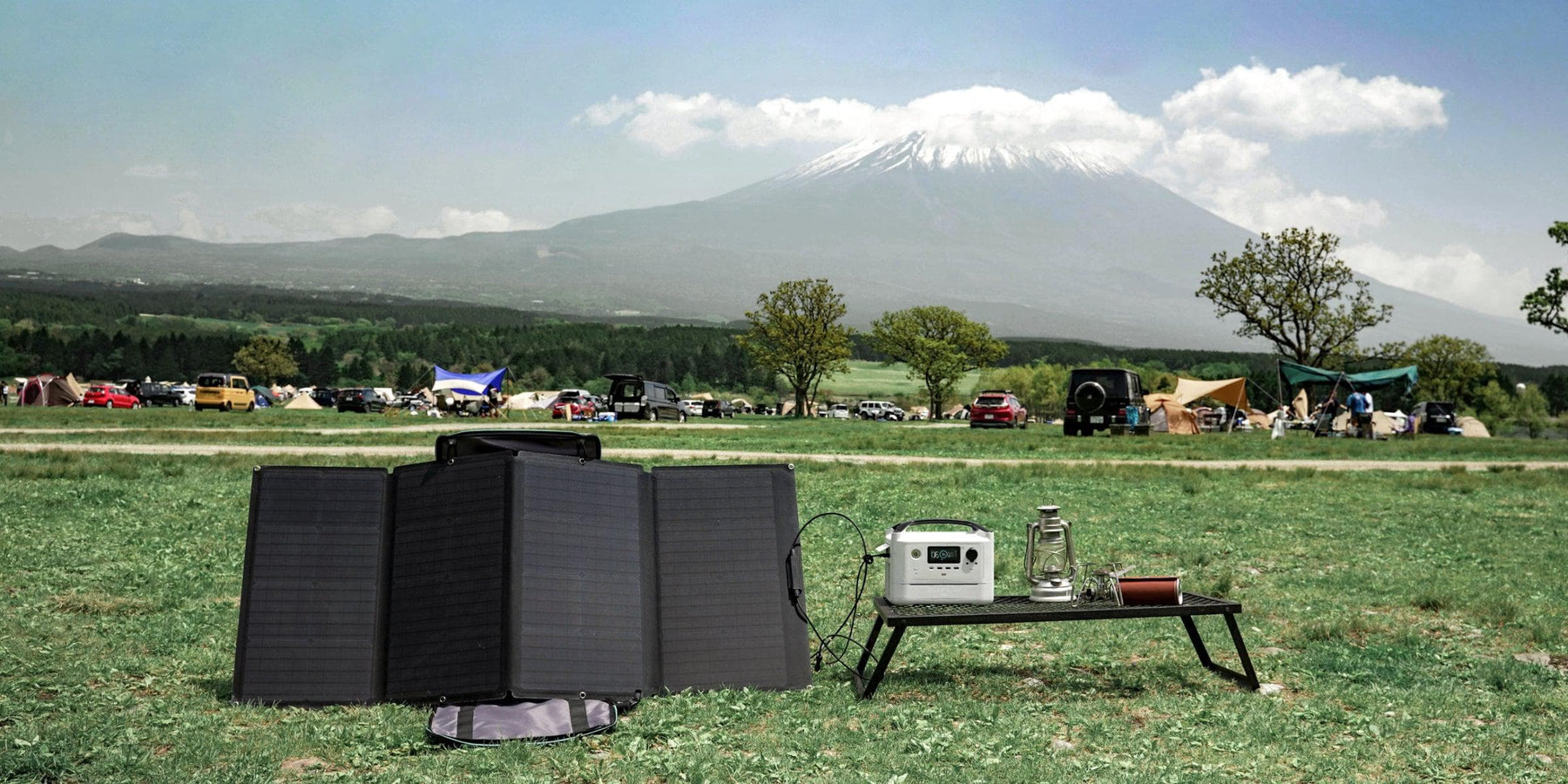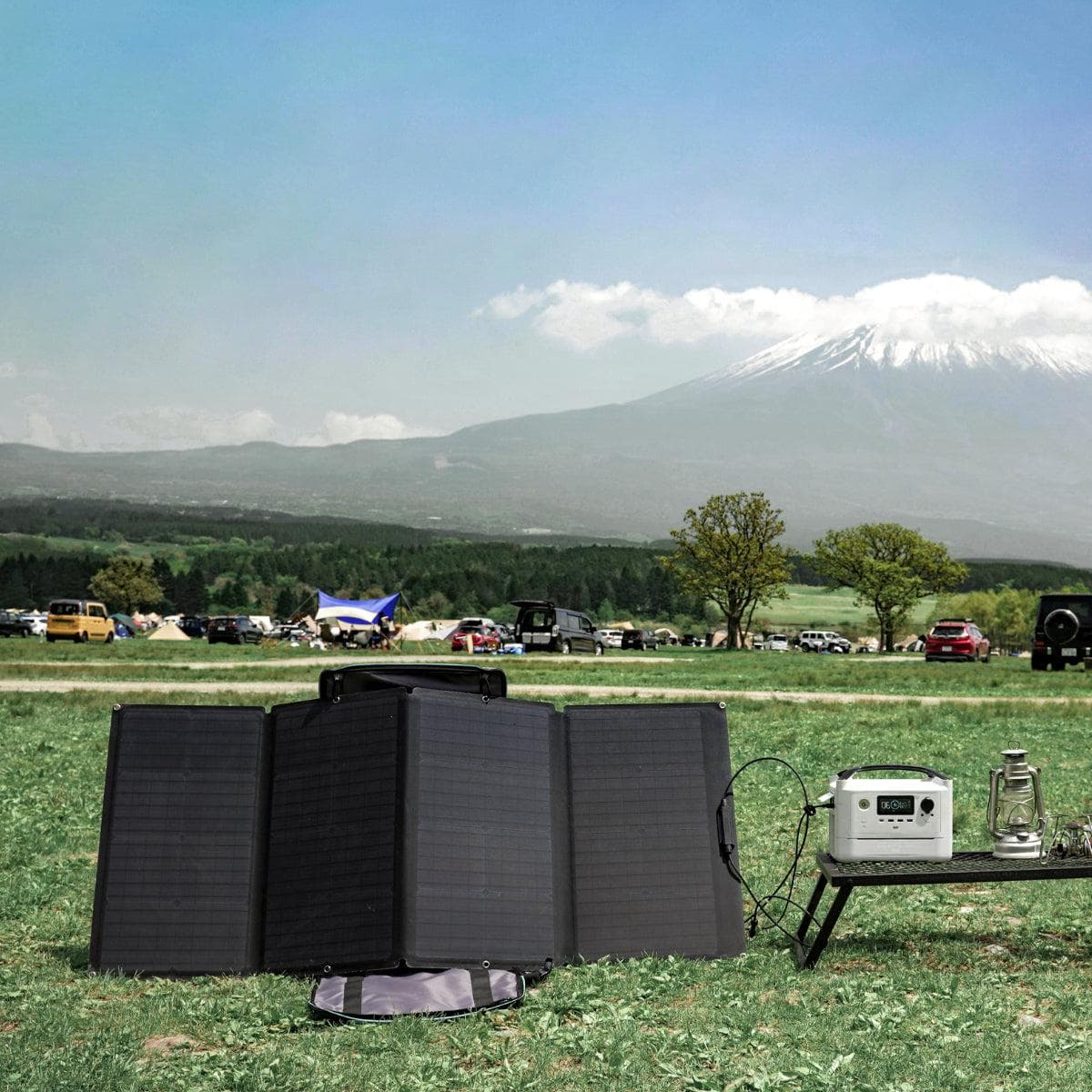 Harness the power of the sun by linking up a 160W solar panel, and be fully charged in as little as 6 to 12 hours.
Solar charging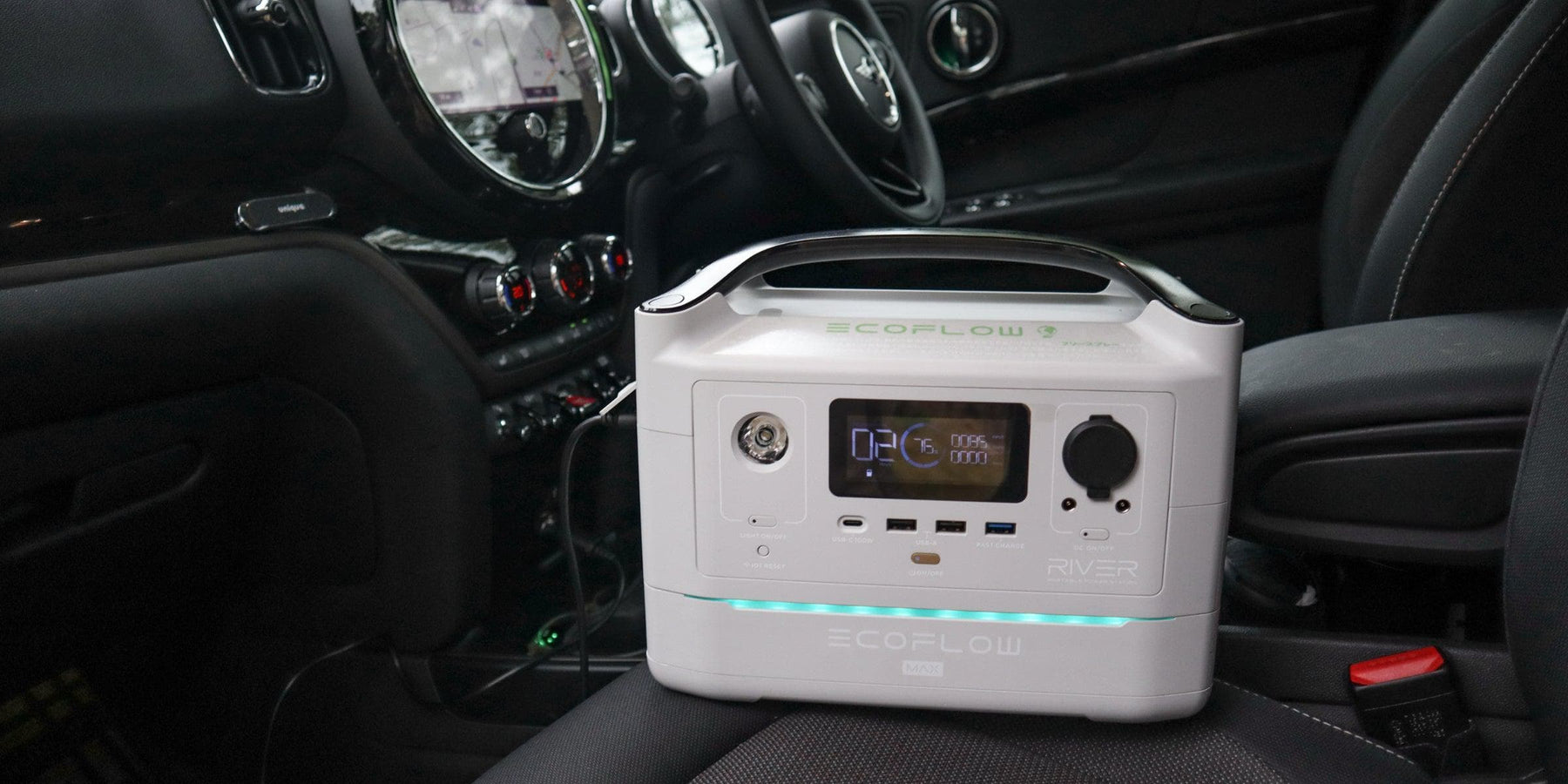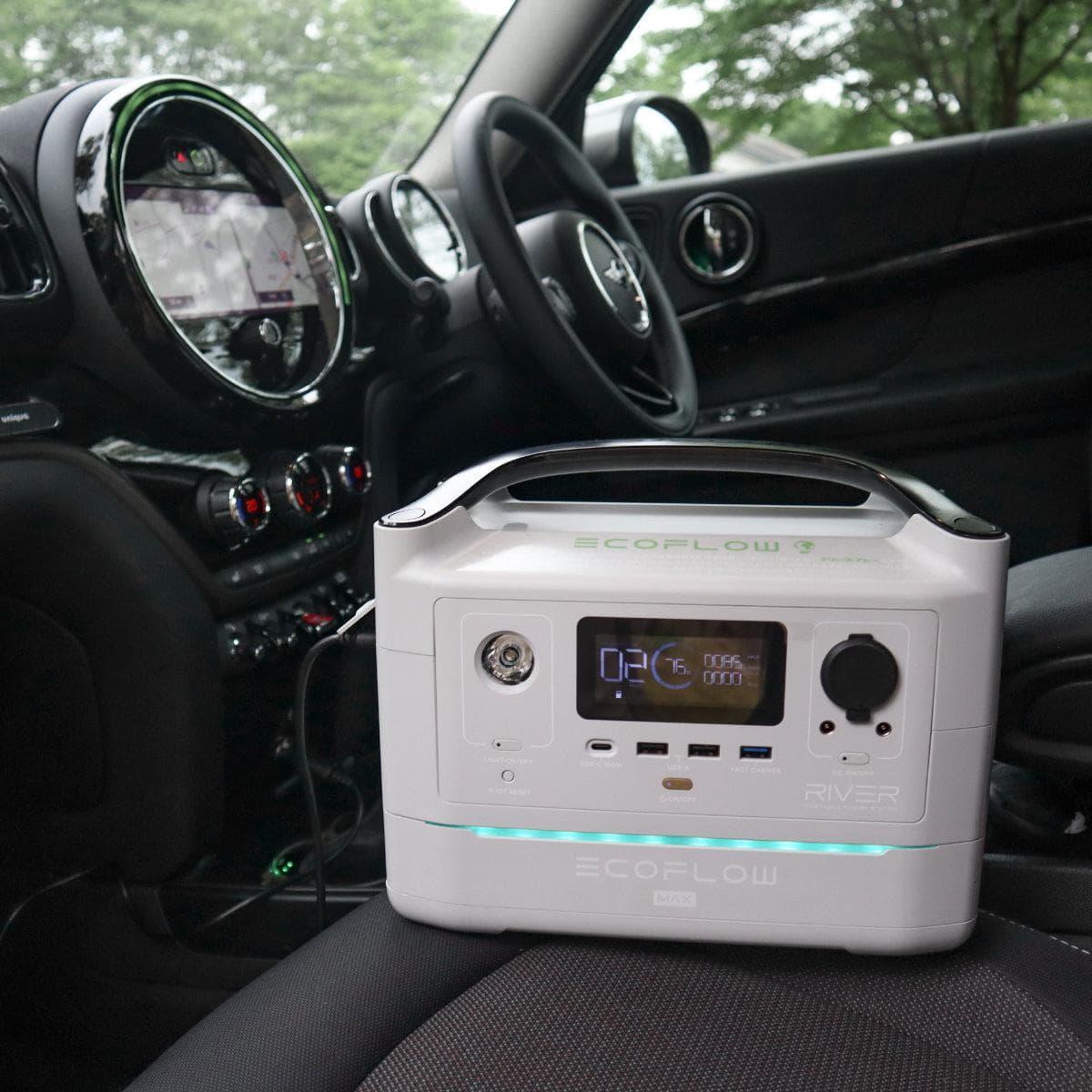 Heading on a road trip? Charge DELTA mini along the way from your car outlet.
Car charging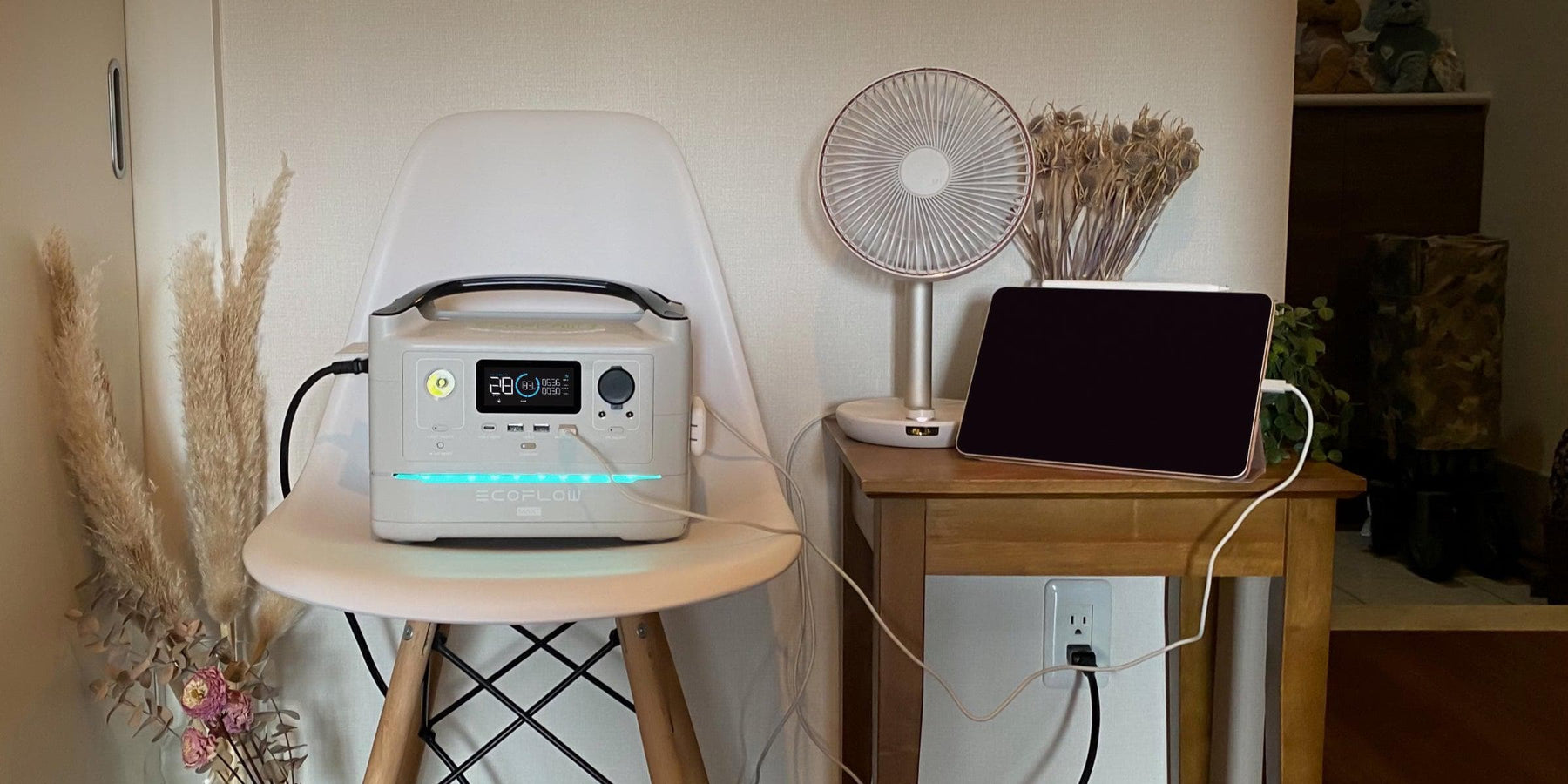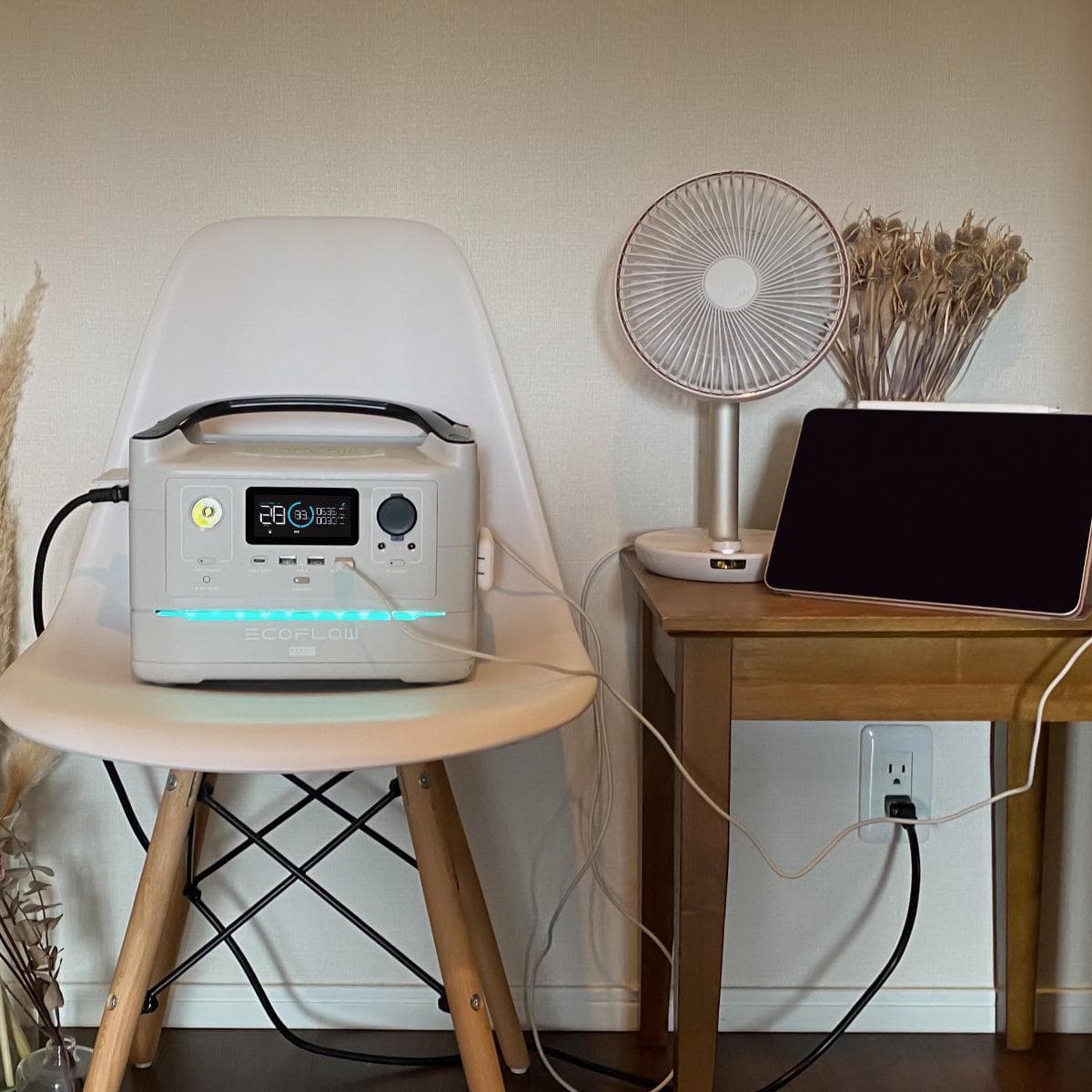 Plug into any standard AC wall outlet to fast charge from 0–80% in under 1 hour with X-Stream charging.
Wall outlet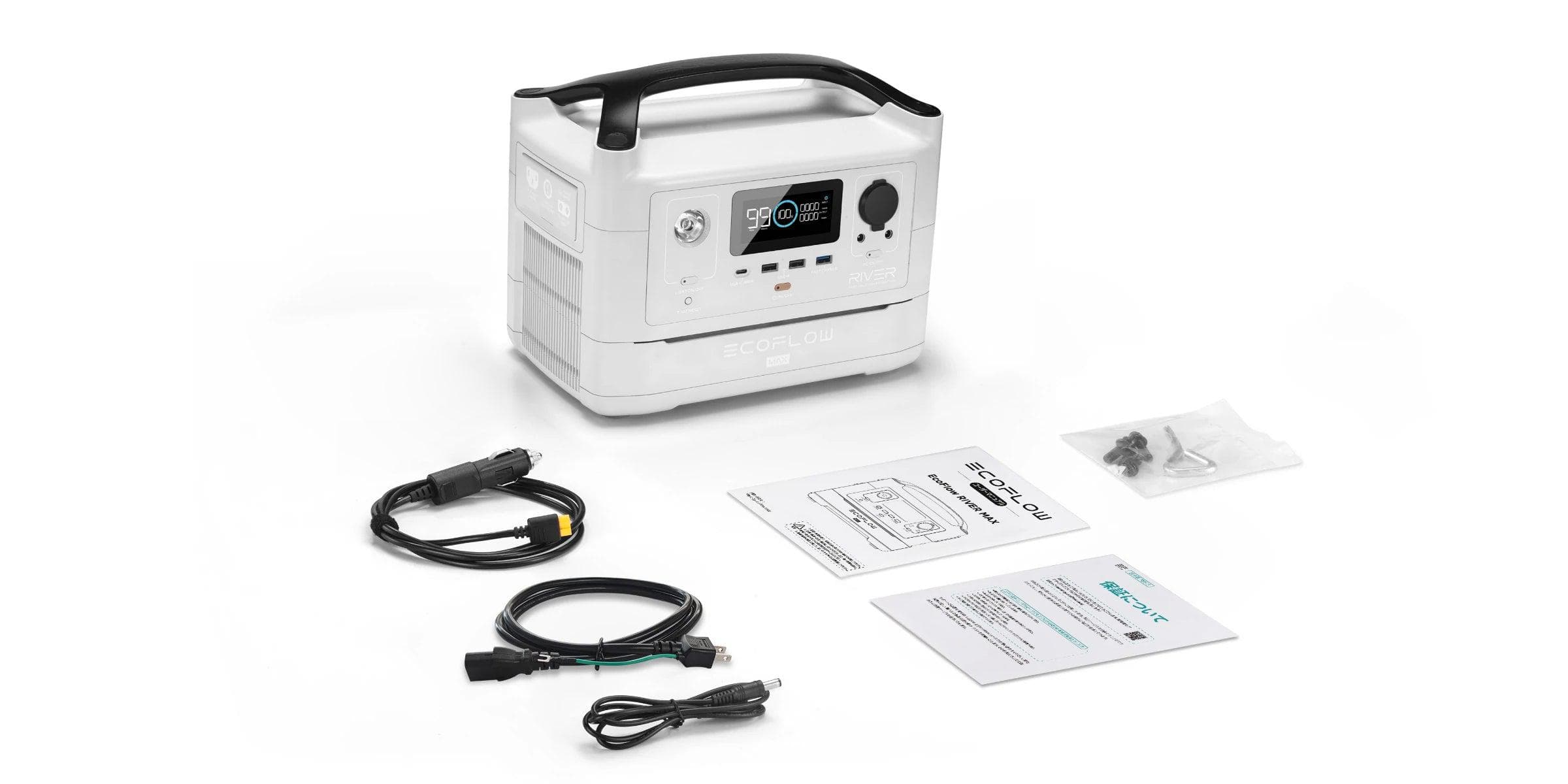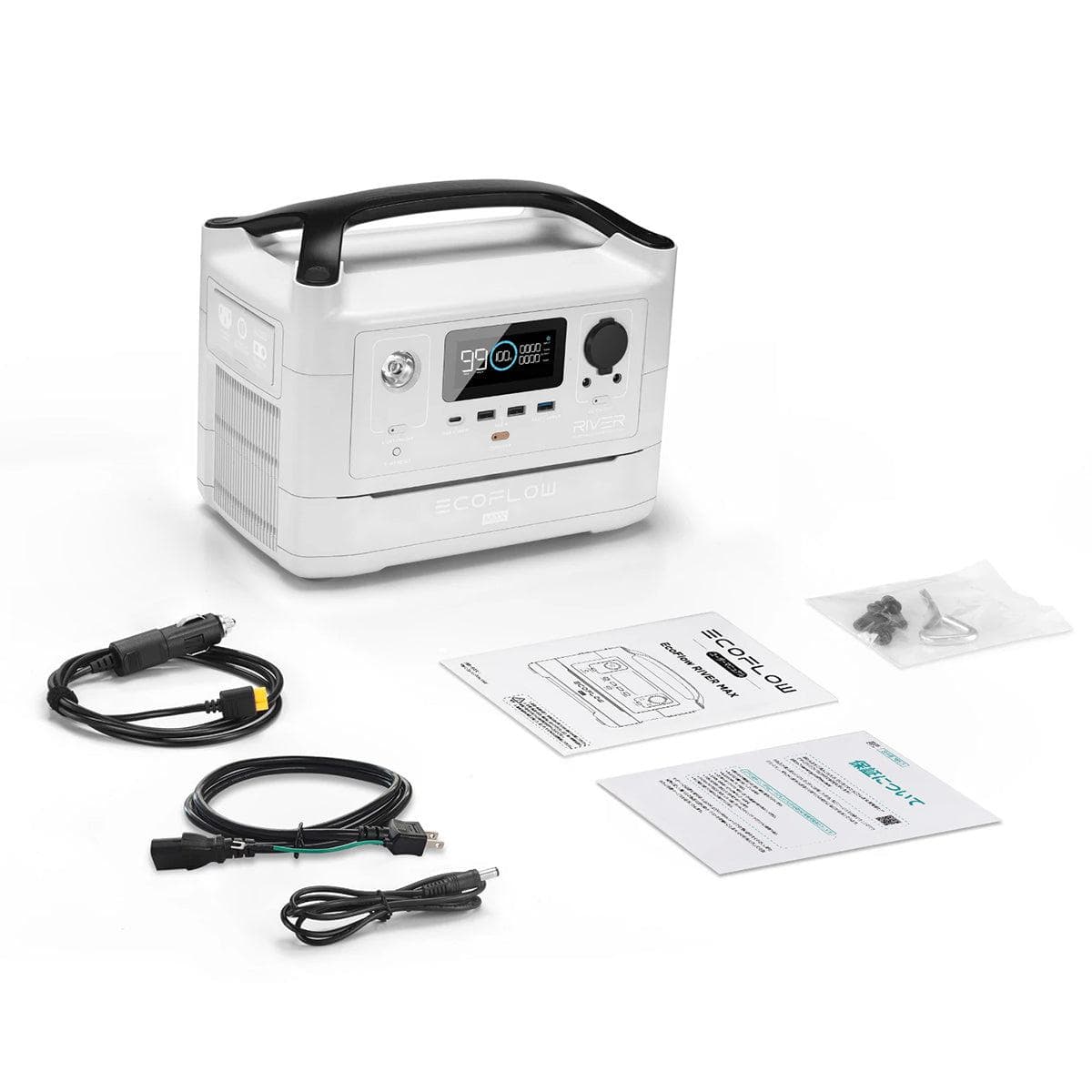 1. EcoFlow RIVER Max Plus, 2. DC 5521 to DC 5525 cable, 3. AC Charging Cable, 4. Car Charging Cable, 5. User Manual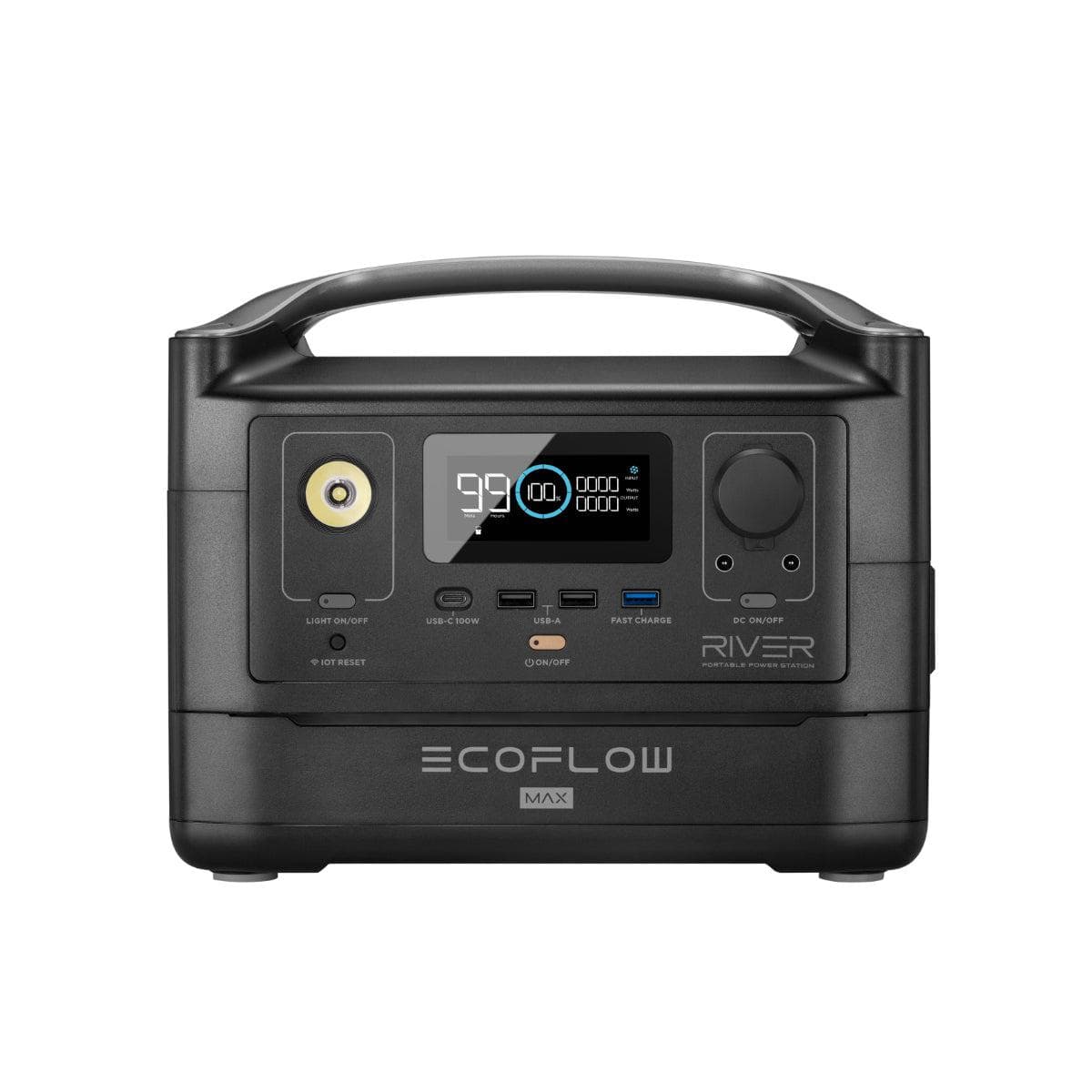 RIVER Max
Capacity:576Wh
AC Output: 600W
Solar Input: 200W
$599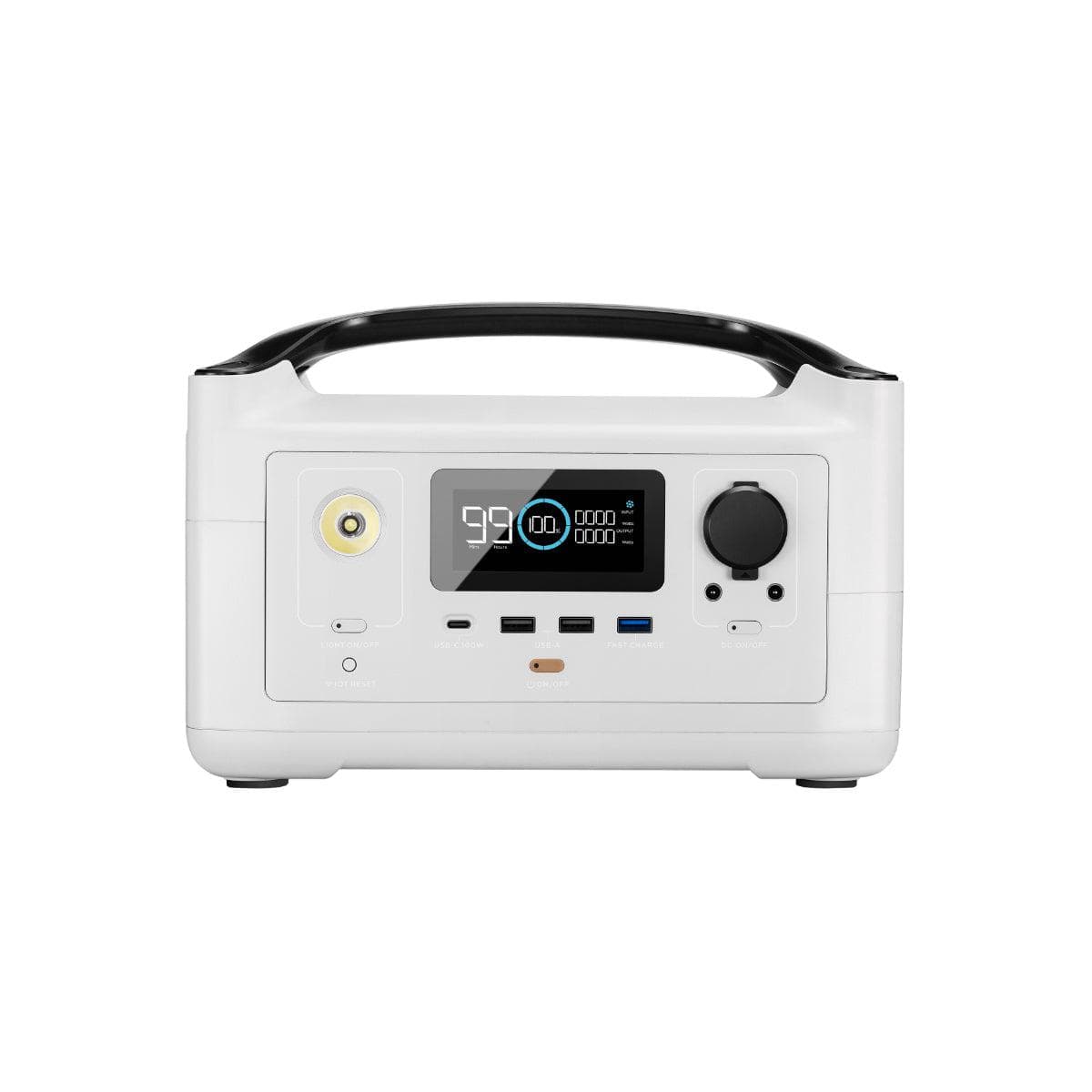 RIVER Plus
Capacity:360Wh
AC Output: 600W
Solar Input: 200W
$449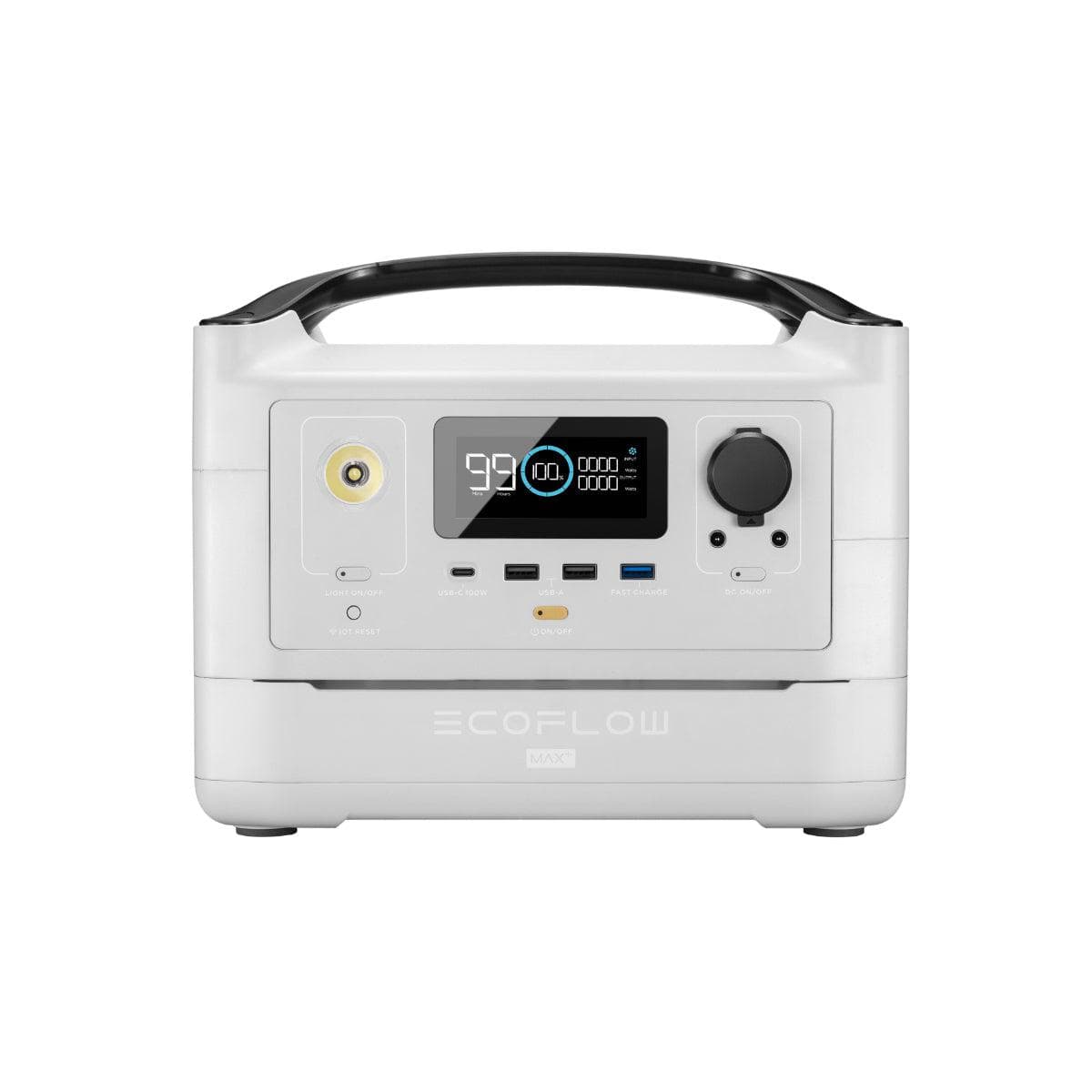 RIVER Max Plus
Capacity:720Wh
AC Output: 600W
Solar Input: 200W
$699
Net Weight
17.6 lb (8 kg)
Dimensions
11.4 × 7.3 × 9.3 in (28.9 × 18.5 × 23.5 cm)
Charge Method
AC Wall Outlet, 12V Car Adaptor, Solar Panel
Full Recharge Time
1.6 Hours (AC); 6–12 Hours (Using 160W Solar Panel)
Cell Chemistry
NCM Li-ion
Cycle Life
800 cycles to 80% capacity
Battery Management System
Over Voltage Protection, Overload Protection, Over Temperature Protection, Short Circuit Protection, Low Temperature Protection, Low Voltage Protection, Overcurrent Protection
AC Charge Input Power
X-Stream charge (660W max)
Solar Charge Input
200W, 10–25V DC, 12A max
Car Charger
12V DC, 8A max
AC Outlets (×3)
600W total (Surge 1200W), 120V AC (60Hz)
USB-A Output (×2)
5V DC, 2.4A, 12W Max, per port
USB-A Fast Charge (×1)
5V/9V/12V DC, 2.4A, 18W Max, per port
USB-C Output (×1)
5V/9V/12V/15V/20V DC, 100W max
Car Power Output
136W, 13.6V DC, 10A max